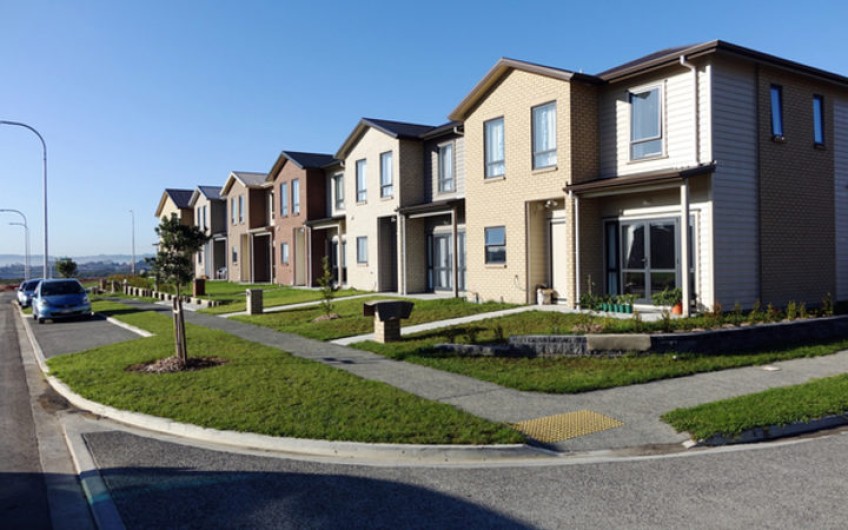 House prices have slowest growth in six years
Feb 13, 2019
---
House prices grew at their slowest rate in six years in the year to January with affordability and a lack of supply still proving barriers for new buyers to get a foot in the door.
The latest QV figures show the annual growth rate dipped to 2.9 percent in the first month of this year, a level not seen since February 2012.
Prices for the January quarter grew by 0.9 percent, a slowdown from the 1.2 percent growth seen in the previous three month period.
The nationwide average house value now sits at $684,468.
QV senior consultant Paul McCorry said the latest numbers reflected what was being seen in the market.
"Affordability constraints and low supply continue to maintain modest value growth across most areas."
Mr McCorry said while LVR restrictions had opened up the market to a few new buyers, that easing was offset by other policy changes.
"It's likely investors are taking a wait and see approach; they're holding off buying or selling until key policy changes, such as the capital gains tax, get debated by the government in the coming weeks."
The Auckland market declined 0.9 percent year on year, with the average value now at $1,045,775.
CoreLogic senior research analyst Kevin Davidson warned against jumping to conclusions about Auckland's housing market entering a new weaker phase.
"After all, many solid foundations remain, an ongoing shortage of property - albeit with a reasonable amount of choice amongst the stock actually on the market - low mortgage rates which are unlikely to rise significantly in the near term, the loan to value rules have been relaxed for owner-occupiers and most people are in work."
Most other centres saw values rise only slightly, although parts of the Hawke's Bay and Dunedin bucked the general trend, with strong annual price growth.
Mr Davidson said 2019 was likely to be 2018 on repeat, with the property market's fortunes dependent on what the government does with the Tax Working Group's recommendations on a capital gains tax.

---