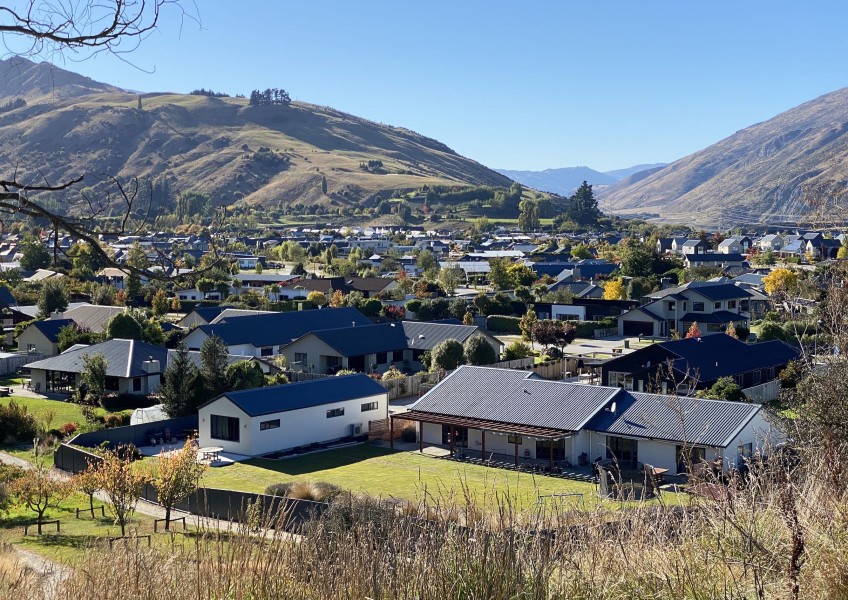 House prices continue to tumble, but not in Southern Lakes
May 10, 2022
---
House prices continue to decline in most regions, with those that saw the sharpest growth in recent years now reporting the greatest falls.
Quotable Value's House Price Index show average values fell 2.2 percent in the three months ended April to $1.04 million, compared with a 0.6 decline in the three months ended March.
The average property value was still 14 percent higher than a year ago.
QV general manager David Nagel said the market was under increasing pressure from rising interest rates which was limiting buyer activity, while those who could afford to be in the market were now spoilt for choice, with listings outstripping demand.
"Falling attendances at open homes and declining auction clearance rates have been well publicised, demonstrating a swing in the balance of power between vendors and purchasers."
Nagel said the largest declines in property values were recorded in regions that had experienced the strongest growth in recent years, most notably, Palmerston North (-5.4 percent), Wellington (-3.6 percent), Dunedin (-3.4 percent) and Hastings (-3.4 percent).
"These markets were the first to become overheated and that makes them more susceptible to a value correction as rising interest rates, tightening credit and affordability concerns start to kick in."
Only five of the 16 major urban areas that QV monitors have shown an increase in quarterly house prices, with the Marlborough (+3.4 percent) and Queenstown Lakes (+3.2 percent) regions reporting the largest increases.
"With the increase in interest rates and the tightening of credit that's generally affecting the market at the more affordable end," Nagel said.
He said it was a different story at the top end of the market where interest rates were not such a big deal and credit limitations were not front of mind.
Looking ahead, Nagel said he expected the current trends to continue, with rising interest rates and weak net migration likely to inhibit buyer demand.
Median price for first home buyers rises to $752,000 - CoreLogic
QV's April data followed a report, also out this morning, from CoreLogic which shows first home buyers' proportion of the property market had fallen to 22.5 percent in the March quarter, compared with 26 percent a year ago.
CoreLogic chief property economist Kelvin Davidson said FHBs had not been able to take advantage of weaker competition and lower prices in the market because of the tighter credit environment and the increased cost of servicing a mortgage.
The median house price for first home buyers in the March quarter was $752,000, compared with $680,000 a year ago. These buyers were most active in Wellington, Dunedin, Hamilton and Christchurch
Houses accounted for 73 percent of all first home buyer purchases, followed by flats at 18 percent, with apartments, lifestyle and 'other' each making up 3 percent.
Davidson said he expected more first home buyers to "sit on the sidelines" for longer as the cost to rent becomes more favourable than buying, due to the sharp lift in interest rates.
Some would no doubt be able to secure some bargains in a market where the balance of supply and demand balance had tipped in favour of buyers, and the looming relaxation of the CCCFA rules may also help, he said.
However, Davidson said this would not be the case for many others and he expected first home buyers' proportion of the property market to remain subdued.

---