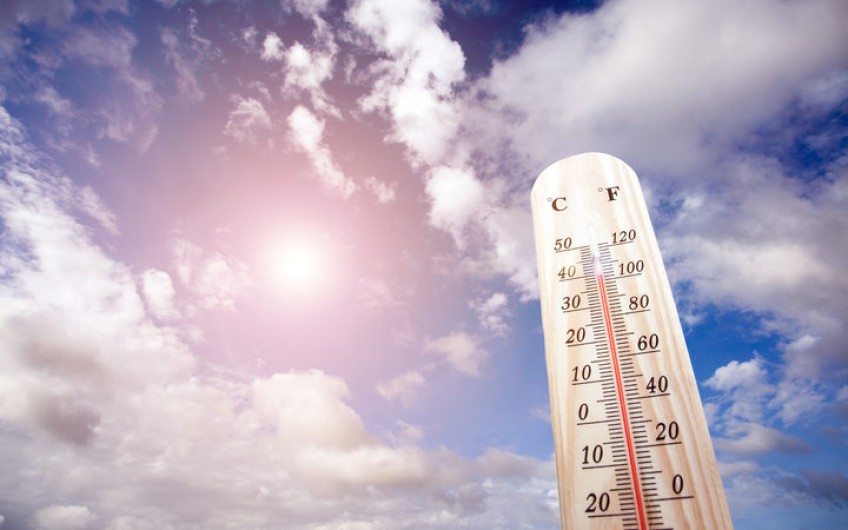 Hotter than usual temperatures expected to continue
Feb 04, 2019
---
The rest of summer and the start of autumn are expected to be hotter than normal for this time of year, as warm oceans keep air temperatures boosted.
National Institute of Water and Atmospheric Research (NIWA) forecasting scientist Chris Brandolino said the run of hot air temperatures already experienced puts the country at a head start for warmer months ahead.
"It's been a very warm summer - the December-January period is the third warmest two-month period on record in New Zealand going back to 1909.
"The temperatures are the third highest in 110 years. So, obviously, we're off to a very warm start."
Ocean temperatures around New Zealand and north to the Equator are warmer than usual for the time of year, so this will continue to feed the heat. Along with the prevailing winds, which are mostly expected to be from the warm north and north-east.
Even with hotter than average temperatures predicted there will still be some cooler days coming, as we head toward autumn, he said.
Right now one cooler blip interrupting the heat could be a dose of cool air from the south next week, especially for the South Island.
The heat, and lack of rainfall in some places, has contributed to some areas drying out.
"Some areas are on the cusp of meteorological drought - it's extremely dry, and soil is dry in those areas. It's not terribly widespread, but the Tasman Region, Westport, Buller District are quite dry right now, as well as eastern Northland is particularly dry and even parts of western Taranaki and some spotting areas in Manawatu.
"What's going to be needed is regular rainfall. You don't want to get too much rain all at once because a lot tends to run off and not get absorbed."
Warm ocean temperatures fed low pressure systems, and weather systems from the Tropics and Tasman Sea could make their presence felt in late February and March, he said.
These could bring heavier rain than normal for the north of the North Island down to Waikato and Bay of Plenty, and the west of the South Island. But the rest of the country is expected to have near normal rainfall.
At the end of last year an El Nino weather pattern was looking likely, but the necessary ingredients had not slotted into place, he said.
"El Nino never happened. You need the ocean and the atmosphere to be on the same page, and the atmosphere never got there."


---