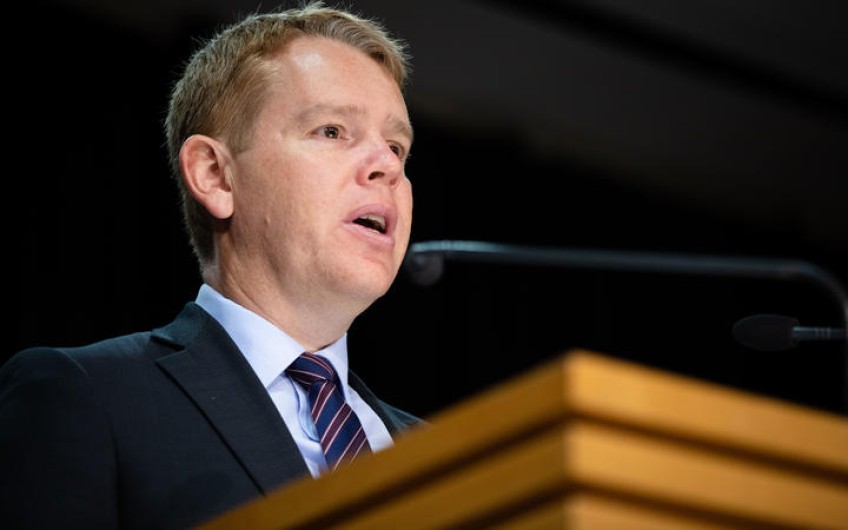 Six Omicron DJ contacts flew to Christchurch yesterday
Dec 30, 2022
---
Covid-19 Response Minister Chris Hipkins says he's very disappointed the British DJ at the centre of an Omicron community scare didn't follow isolation rules properly.
The Ministry of Health confirmed yesterday the recent international arrival completed 10 days of isolation, but did not wait for the final test result before going out into the community, and subsequently tested positive for the Omicron variant.
Last night, DJ Dimension outed himself in a social media post as New Zealand's first community Omicron case. The DJ, Robert Etheridge, had been scheduled to perform at the Rhythm and Alps festival in Wanaka.
He had visited a number of Auckland CBD locations on 26 and 27 December, including the Impala nightclub on Shortland Street, the Sunny town restaurant, Partridge jewellers, Ahi Restaurant and Soul Bar.
"The exact number of contacts is still being confirmed and identified," Hipkins said.
Hipkins told media this morning there were four positive cases in MIQ at the same time as Etheridge, three of those cases had been ruled out as being linked to his infection. Another case has yet to be ruled out.
On Waiheke island three of four housemates who were self-isolating with the DJ have returned negative tests. "We are just awaiting the fourth person to return a test result."
He confirmed the DJ had also visited a beach on Waikehe Island and had drinks with neighbours and these people were being asked to isolate.
Fourteen people who dined at Soul restaurant are now considered close contacts. Eight of those people remain in Auckland, while six flew to Christchurch on a chartered flight and performed at the Hidden Lakes music festival last night. They have so far tested negative for the virus and are isolating.
The staff at the restaurant are also considered contacts and are asked to monitor for symptoms.
He said the case had posed a "very low risk" to those sitting in other parts of the restaurant while the positive person was there.
"We knew Omicron would come here, but we ask people to be very careful," Hipkins said.
People may feel they are over Covid-19 as they enjoy summer, "but it's clear Covid is not finished with us", he said.
There were 47 people at the Impala nightclub and all up probably around 100 contacts, Hipkins said.
The minister confirmed vaccine booster doses would be rolled out early in January. "I know some Auckland places are doing booster doses already," he said.


---