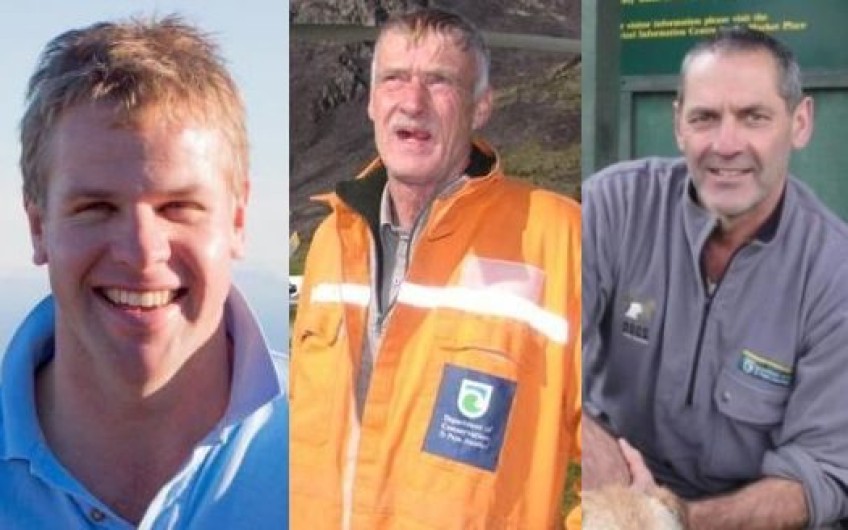 Helicopter crash victims: 'All pioneers in their fields'
Oct 19, 2018
---
Conservation Minister Eugenie Sage has told media in Wanaka the deaths of the three men in a helicopter crash yesterday was a "huge loss".
Police this morning named those killed in the crash: Scott Theobold, 59, of Twizel; DOC ranger Paul Hondelink, 63; and pilot Nick Wallis, 38, son of aviation pioneer Sir Tim Wallis.
Ms Sage said the three were "all pioneers in their fields".
"The loss of the huge professional experience of these three men is a huge loss for conservation in Aotearoa as well as for their families."
They were taking part in an operation to reduce tahr numbers.
Police believed there was ammunition on board but Mr Basham said the Transport Accident Investigation Commission (TAIC) would have to answer questions on the state of the ammunition after the accident.
The crash came just three months after Mr Wallis's brother Matthew died when his helicopter crashed into Lake Wanaka. He went missing while on a routine flight to Mt Aspiring National Park in July.
DOC director-general Lou Sanson said earlier Mr Hondelink started work in conservation 47 years ago.
He said all three men represented some of the most significant conservation experience in the world.
The Wallis family had been linked with conservation their whole lives, he said.
Representatives of the Wallis family were also present at the media stand-up.


---