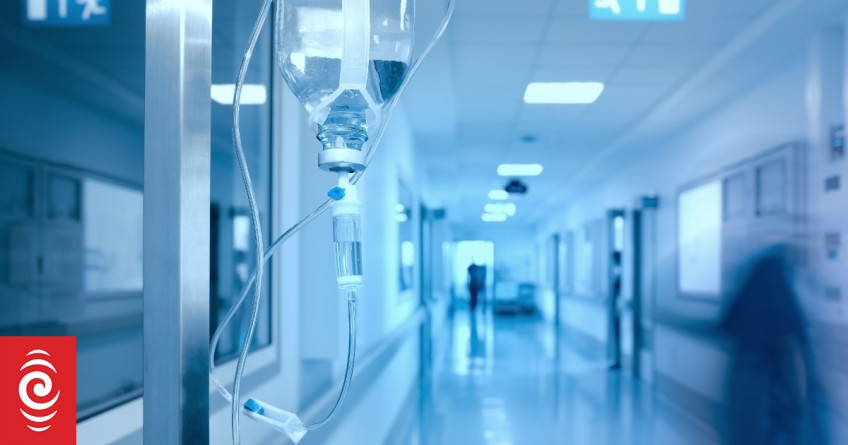 Health agency admits need to review funding for travelling cancer patients
Jun 13, 2023
---
Some cancer patients struggling with the cost of travel away from home for care are making the difficult decision not to have treatment.
And the health agency has admitted change is needed.
According to one patient advocate, the National Travel Assistance Scheme (NTA) - which subsidises travel for specialist appointments or treatment - is underfunded and overly complicated.
Cancer Society chief executive Lucy Elwood said the critical shortage of radiation oncologists in Dunedin meant many patients in Otago and Southland had no choice but to travel to Christchurch for treatment.
Some palliative patients were weighing up the prospect of life-extending treatment with having to spend precious time away from their families to get it, while others were struggling to make ends meet.
"We are aware of some families for whom this is impacting their treatment decisions."
The National Travel Assistance Scheme did not cover all costs, rates had been eroded by inflation and it was retrospective, taking up to eight weeks to reimburse patients, she said.
"Only getting 27 cents per kilometre for driving, rather than closer to an IRD rate of 81 cents could be the difference of taking up that service for some families."
It was also complicated to apply.
Patients had to fill in multiple forms for different regions, and eligibility criteria were too narrow, Elwood said.
Adults could only claim if they had to travel more than 350km, had visited a specialist 22 times in two months or travelled 100km six times in six months. All that on top of being ill.
"If someone lives in the Wairarapa, they cannot drive to and from hospital [in Wellington] that day if they're also having intense hospital treatment," said Elwood.
"It's just impractical."
One Wellington cancer patient recently ended up hundreds of dollars out of pocket when his treatment was rescheduled after he had already travelled to Auckland to receive it.
Because the Cancer Society accommodation was full the next week, he had to pay more than $300, plus another $160 for shuttle transfers for him and his support person.
He was grateful to have his flights and transport to and from Auckland Airport covered, but said it could be exhausting dealing with the funding agency, often involving multiple phone calls and emails.
"It's dealing with a lot of people who are not able to look after themselves all that well and so it needs that little extra bit of professionalism and sort of 'bedside manner' with some to make it work well and ensure they're getting the service that they need."
The Cancer Society, Ronald McDonald House Charities and other not-for-profits collectively claim less than $10 million a year on patients' behalf, using the same inefficient and cumbersome claims process.
Ronald McDonald chief executive Wayne Howett said the funding shortfall amounted to millions of dollars, and the organisation was facing the bleak prospect of having to choose which families to support.
"We can't just keep providing all the services we provide on the National Travel Assistance for $88.89 a night plus GST for a family of four. If you can find accommodation in Auckland at that price, please let me know."
In a written response to RNZ, a Te Whatu Ora spokesperson agreed there was "an urgent need" to review the National Travel Assistance Scheme to ensure equitable access to health services.
However, the transition from a system based on 20 district health boards, with variations in access to care, would take time, he said.
"We recognise we need to implement positive and effective change as soon as possible but it is a significant undertaking that we need to get it right.
"The programme of work will identify the steps needed to improve the NTA scheme. The costs to achieve improvement are not yet known."
Main image (RNZ/123rf): The National Travel Assistance Scheme did not cover all costs for cancer patients.


---