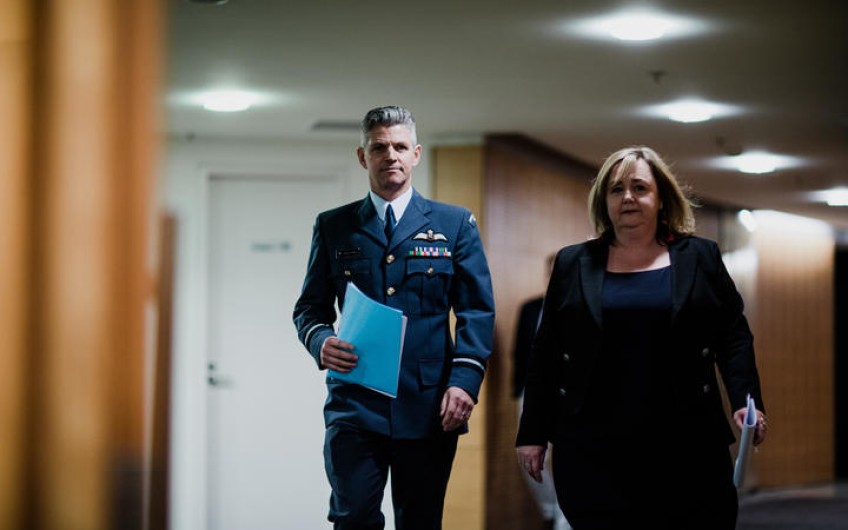 Govt reveals new bill to recover isolation fees
Jul 29, 2020
---
New Zealanders who enter the country temporarily, or who leave after planned regulations come into force will be charged for managed isolation.
The minister in charge of managed isolation facilities, Megan Woods, says the legislation will be introduced to Parliament today.
The Covid-19 Public Health Response Amendment Bill will mean only New Zealanders who enter temporarily, or who leave the country after the regulations come into force will face charges.
Temporary visa holders will also have to pay unless they were ordinarily residing in New Zealand before the border closure, and had left before the border closed.
The fees will be $3100 per person in a room, $950 for each additional adult and $475 for each additional child sharing the room.
Woods said they had designed a system that would be fair on returning New Zealanders and those who were already under financial stress.
"We want to share the costs in a way that fairly reflects the benefits to both the New Zealand public of having such a robust system, and those who leave and enter the country."
"There will also be mechanisms to allow charges to be waived in full or in part."
The bill will also ensure that charges do not exceed the actual costs of managed isolation and quarantine, Woods said.
It is expected to be passed next week before the end of the term, and further details on the scheme will be announced soon.
"Charges will not apply to anyone entering New Zealand and going into MIQ before regulations are in force," Woods said.
"We are carefully balancing the rights of New Zealand citizens and residents to return home and the charges structure will be designed to maintain this right."
The government is forecasting that more people will be arriving at the border and has set aside $479 million to pay for the costs of managed isolation facilities until the end of the year.
Woods said the government's progress on a system to ensure that anyone buying a ticket here has a space in isolation facilities has been progressing well.
Air Commodore Darryn Webb said in the last two days 900 Kiwis have arrived and there's a further forecast growth of about 4000 in the next week.
"We expect to be near our effective maximum capacity of 6100 in just over a fortnight."
On how much the new law will save, Woods said it would depend on the volumes of people who come in and under which categories, but in terms of revenue savings, it wouldn't be much.
The ability to collect under a universal system was reasonably limited as well, Woods said.
"We would've only be looking at collecting probably somewhere around $125m a year off that, and the cost of the system would've been around $33m."
The revenue expected to be collected is somewhere in the range of under $10m, she said.
"What I've always kept a check on is that we'll be collecting more than we're spending on the system."
"What we are saying is that New Zealanders who are choosing to come back for a visit or holiday ... if you're choosing to do that in the midst of a global pandemic ... it is fair that you factor into the cost of that visit the cost of your isolation.
"It's absolutely critical to put this in place, I don't think anyone would think it would be fair for the NZ taxpayer to pay for managed isolation if you've elected to go on a holiday."
When asked if people could pay less for say a hotel that wasn't four-star or five-star, Woods said "All of our managed isolation facilities are picked according to their adherence to health guidelines, they're not picked based on the their star ratings."
She said it was important that these facilities didn't have shared bathrooms and the room size was also factored in health and safety guidelines.
Waivers and exemptions for people who need to leave the isolation facilities are also being worked on, Woods said.
"If someone for example is returning home because a close family member is dying or to attend a funeral, we would not want to economically ration that."
Woods expects regulations to be in place in the next two to three weeks.
Some people looking at returning are calling for exemptions or for there to be no fee at all.
Who will be affected?
Once the regulations come into force, it is proposed New Zealanders, and residents and temporary visa holders will have to pay charges as below:
Any New Zealander, who either:
Leaves New Zealand after the regulations come into force or Is visiting New Zealand for less than 90 days
Any temporary visa holder, unless:
They were ordinarily resident in New Zealand as of 19 March 2020, and They departed New Zealand on or before 19 March 2020, and They are not entering New Zealand on a border exception as a critical worker. Classes of people such as the following who are proposed not to be liable for charges include: Family members travelling or isolating with people who do not have to pay charges (unless they are entering New Zealand on a border exception as a critical worker) New Zealand citizens deported to New Zealand Diplomats and official government representatives Any person travelling to New Zealand to attend the sentencing of the accused in the Christchurch mosque attacks Refugees and protected persons for their first entry into New Zealand after the charges come into force

---