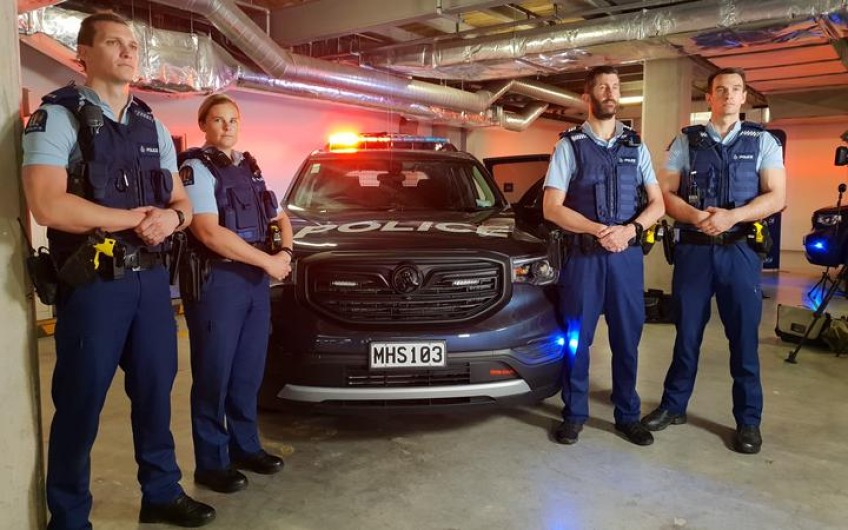 Government to put $500 million into police force
May 08, 2022
---
The government has announced a raft of law and order measures that it says will increase police numbers, address gang violence and extend successful rehabilitation programmes.
The pre-Budget package was announced at Manukau police station by Justice Minister Kris Faafoi, Police Minister Poto Williams and Corrections Minister Kelvin Davis today.
The measures include:
Extra funding to ensure police numbers match population growth and to ensure there is at least one police officer for every 480 people
An additional $94 million into tackling gangs and organised crime Funding to support businesses to protect themselves from ram raiders
A new firearms unit within police to target gun crime
A nationwide rollout of the Tactical Response Model with the training of more police officers to AOS standard
A $198.3m investment in programmes that break the cycle of offending and funding for 518 extra corrections staff to support rehabilitation
Faafoi said recent years have seen increases in gun crime, gang activity and some forms of youth offending which puts communities and police at risk and must be addressed.
"Our response needs to address the root causes of crime, especially when it relates to young people, provide more rehabilitation to reduce reoffending, and actively pursue and prosecute those who participate in illegal gang activity," Faafoi said in a statement.
Williams said the government will invest a further $562m into police over four years "so they continue to have the resources they need to keep our communities safe".
"Our first priority is increasing the number of police on the frontline. Once we achieve our goal of an extra 1800 police officers later this year we will ensure numbers don't fall away again by maintaining an ongoing ratio of one police officer to every 480 New Zealanders," Williams said in a statement.
The additional $94m put into tackling gangs and organised crime will address both "strong enforcement" and work with communities to address the social issues that lead to gang membership, she said.
Williams said $20.7m will be provided over four years to expand the police Tactical Response Model which ensures police are trained and equipped.
"This includes funding for dog units so they have an AOS trained officer with them and more training venues where Police will receive improved tactical response skills."
A Firearms Business Unit that will have oversight of implementing legislative changes to the Arms Act will be established within police, Williams said.
Corrections Minister Kelvin Davis said pledged to deliver more staff across the entire Corrections network.
"The prison population has been safely reduced in the past five years through a rehabilitation approach and that will continue through funding in the Budget for an additional 518 FTE Corrections roles over the next four years," he said in a statement.


---