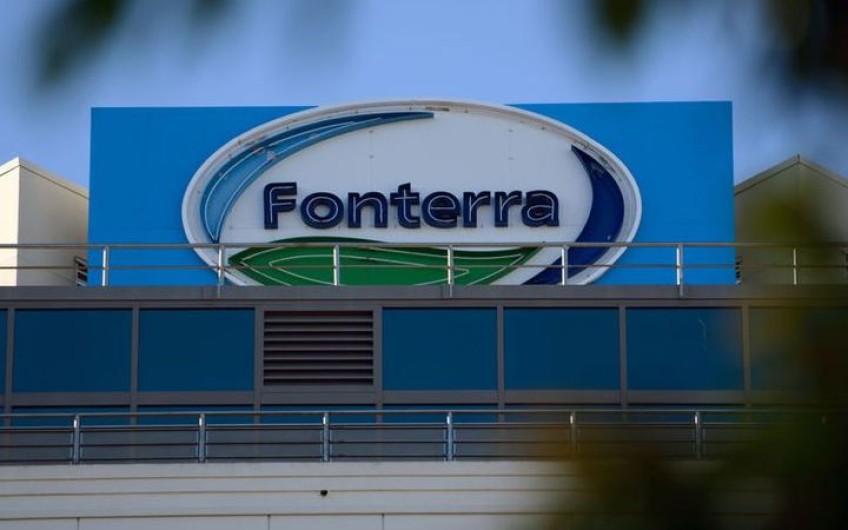 Fonterra announces $196m loss
Sep 13, 2018
---
Dairy co-operative Fonterra has delivered a big full year loss amid big writedowns.
Fonterra announced a $196 million loss for the year ended July compared with last year's profit of $734m.
The dairy co-operative's revenue was up 6 percent to $20.4 billion.
The result was in line with expectations after it had already disclosed a $232m payout to French food company Danone after the botulism contamination scare and a $439m write down in its investment in the Chinese dairy company, Beingmate.
"There's no two ways about it, these results don't meet the standards we need to live up to. In 2018, we did not meet the promises we made to farmers and unitholders," interim chief executive Miles Hurrell said.
"We needed to deliver an outstanding third and fourth quarter, after an extremely strong second quarter for sales and earnings - but that didn't happen."
He said an expected pick up in performance in the second half of the year did not occur because it was too optimistic in its forecasts, butter prices did not improve, rising milk prices lifted the cost of production, and general overheads also rose. An increase in the forecast farmgate milk price late in the season, while good for farmers, put pressure on margins.
"Even allowing for the payment to Danone and the write down on Beingmate, which collectively account for 3.2 percent of the increase in the gearing ratio, our performance is still down on last year," Mr Hurrell said.
Leaving aside the one off items, the underlying profit before tax was $902m, while revenue rose 6 percent to $20.4 billion, but its margins were squeezed.
Fonterra's annual report also reveals that it has 5994 staff paid more than $100,000. The highest paid at more than $8m is its former chief executive officer Theo Spierings.
Farm leaders have expressed their disappointment at the $196m loss saying that the new management must be a "new broom" to revitalise the company.
Federated Farmers dairy chairperson Chris Lewis said it was a big loss and they "simply must do better".
Farmers and shareholders will be looking for the new management team of chief executive Miles Hurrell and chairman John Monaghan to shake up the company, he said.
"I hope those two have a new broom for the shop floor. Good communication will be key."
Major review
Mr Hurrell said Fonterra plans to review all its investments, major assets and partnerships to make sure they are delivering the best financial returns. It would start with its near 20 percent stake in Beingmate.
He said it would also be fixing underperforming businesses, and look to keep control of costs so it can cut debt. Fonterra would also improve its forecasting so it can make better decisions.
Mr Hurrell said the company expected operating earnings in the range of $850-$950m for the current year.
"Financial year 2019 is about lifting the performance of our co-operative," he said.
Fonterra confirmed it will pay farmers $6.69 per kilo of milk solids for the season just ended, and maintained its forecast of $6.75 / kg for the season just started.
It has scrapped a final dividend to save cash.
Focus on lifting performance
Fonterra's chief financial officer Marc Rivers said there was a plan in place to improve performance.
"Progress is made in moving milk into consumer food service and advanced ingredients. In fact 45 percent of our sales were in those forms; it was 42 percent last year. We need to improve."
Chairman John Monaghan also said the 2019 financial year would see a focus on lifting performance.
"This includes an assessment of all of the co-operative's investments, major assets and partnerships against our strategy and target return on capital.
"You can expect to see strict discipline around cost control and respect for farmers' and unitholders' invested capital."


---