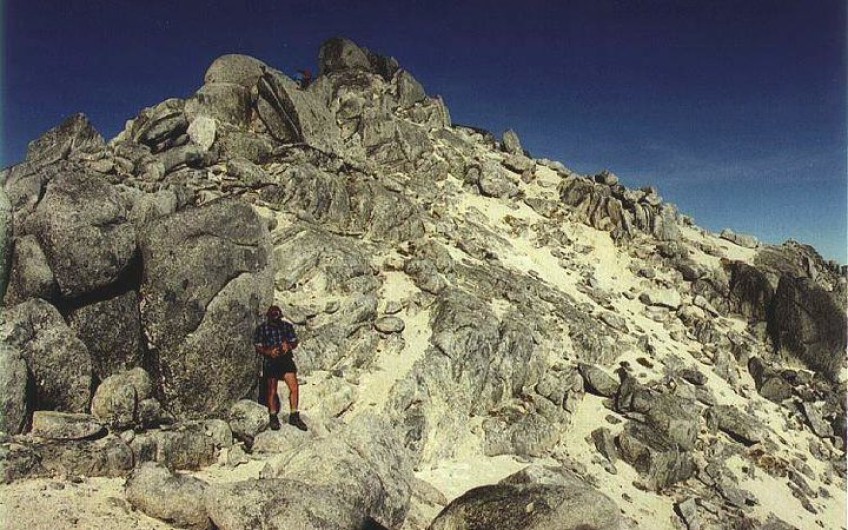 FMC says 'weak' DoC allowing tourism operators to flout law
Nov 23, 2018
---
The Department of Conservation is investigating claims that tourism operators are flouting the law by flying tourists into a remote part of Fiordland.
The government body plans to report back by Christmas, but Federated Mountain Clubs (FMC) says the department is too "lax".
Outdoor recreation body FMC complained to the department earlier this year about four companies offering heli-hike trips to Mt Titiroa at Lake Manapouri.
Heli-hiking to Mt Titiroa is forbidden as part of the Fiordland National Park management plan.
FMC president Peter Wilson told Nine to Noon the influx of tourists by helicopter was changing the "recreational character of the area".
"This is a remote area of the national park. We keep it there for traditional Kiwi tramping," he said.
"If you walk there, if you've put a pack on your back, and you've slogged up the mountain, and you get to the bushline, and you find a bunch of people still sipping their flat whites out at Manapouri, it's a very different experience."
Mr Wilson said he complained two and a half months ago, but DOC had been "remarkably slow" in its response.
DOC southern South Island operations director Aaron Fleming told Nine to Noon he was taking the complaint seriously, but the issue fell in a "grey area".
He said the tourism companies had been granted separate permits to land helicopers and to guide.
However, Mr Fleming conceded that combining the two activities did appear to contravene the intent of the rules.
"We, as a department, have not granted concessions for heli-hiking... however, there is this grey area which I want to look into futher."
DOC had contacted the tourism operators involved and hoped to complete a full investigation by Christmas.
"It does appear that they've probably naively entered into this."
Mr Fleming said several of the companies had already removed the offer from their websites since being contacted.
Two years ago, DOC was criticised for allowing a five-fold increase in daily helicopter landings at the remote Mt Tūtoko glacier.
A subsequent complaint to the Ombudsman by FMC saw the department heavily criticised with aspects of the decision appearing to be "contrary to law".
Main Image: An outdoor recreation body has complained about tourism companies offering heli-hike trips to Mt Titiroa. Photo: 123rf

---