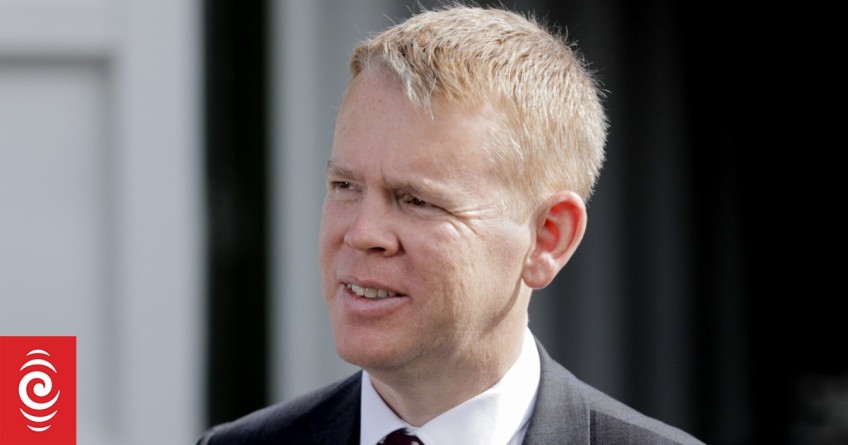 Flood, cyclone recovery: Govt to spend $1b on education, transport projects, mental health
May 14, 2023
---
A nearly-billion dollar flood and cyclone recovery package will go towards road, rail and school repairs, flood protection, and mental health support.
The package has been announced by the government this morning.
Treasury has estimated the damage from Cyclone Gabrielle and the Auckland Floods could range from $9 billion to $14.5b, second behind only the Canterbury earthquakes in terms of damage from natural disasters New Zealand has faced. Of this, $5b to $7.5b of damage is expected to relate to infrastructure owned by central and local government.
As part of Budget 2023, Prime Minister Chris Hipkins said the spending announced today would cover the "basics," as much of the country recovers from the effects of severe weather.
"This is about doing the basics - repairing and rebuilding what has been damaged and making smart investments, including $100 million of protection funding to ensure future events don't cause the same devastation," Hipkins said in a statement.
"This recovery package will get roads, rail and schools back to where they were before the extreme weather hit this year so communities can get back to normal as soon as possible.
"These investments will help ease the pressure on local communities already struggling with the cost of living from having to foot the full recovery bill. We're partnering with local government to make sure cost isn't a barrier to the recovery work getting done."
Minister of Transport Michael Wood said the government would step up to aid local councils in addressing damage to the transport network.
"Within the support announced today, $275 million is earmarked for Waka Kotahi and local councils to repair affected roads and get New Zealand's essential transport network operating again," he said. "This is on top of the $250 million the government announced immediately after Cyclone Gabrielle."
A further $200m would be used to repair railways.
As well, $117m would go to schools. "Over 500 schools across the North Island have been damaged and we are committing to getting them all back to their previous state," said Education Minister Jan Tinetti.
She said $31m would cover the immediate costs associated with returning affected schools to working order.
"A further $85 million funding has been allocated for the ongoing work required to return schools to their pre-weather-event state. In some cases, this may require redevelopment or relocation."
The government has set aside $700,000 for staffing over the next two years to fund relief staff and additional teachers, and $782,000 will go towards replacing library books and other resources that have been lost in the floods.
Mental and physical wellbeing was another priority, Health Minister Ayesha Verrall said.
She announced $35m will fund mental health initiatives, GPs in community, primary, and residential care, and front line health workers.
"We know from other disasters in New Zealand and globally that mental health impacts emerge over time," Verrall said. "The demand for various services will change over the next six to 12 months, and our response will evolve to ensure we're responding."
The new package is on top of $890m the government has already announced for repair works and business support for those affected by floods and the cyclone.

---