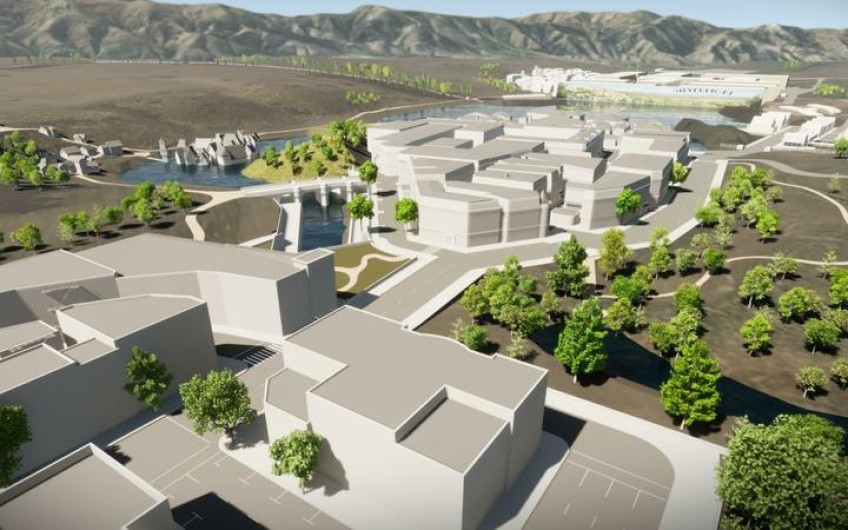 Film studio proposal near Wanaka will have theme park element
Mar 04, 2022
---
A proposal for a large film studio complex near Wanaka will also include a theme park element, but one of the directors says it won't be in the style of Disneyland.
The proposal by Silverlight Studios to build the complex was given fast-tracked consent late last year but some local groups have concerns about the project.
Mike Wallis, one of Silverlight Studios' directors, told Nine to Noon they want to inspire people to get into the film industry, and the theme park will help that goal.
"It is part of the whole economic eco-system of it, yes. It is not meant to be a Disneyland, the idea is that it is a place where people can go and be inspired, creatively inspired to be a part of (the industry)."
(Listen to the interview with Mike Wallis here.)
He said traditionally the film industry in New Zealand has been quite closed off, but they want to open it up more to the public.
Wallis said they are initially focusing on developing the sound studio, and currently don't have an idea of the number of people expected to come to the theme park.
The project also includes on-site accommodation for crew and Wallis said that was needed due to the huge pressure on housing in Wanaka.
He said film production does come in waves, so they have looked into opening up that accommodation to tourists when not needed by crew.
Wallis said some accommodation would be needed, but the extent of it will be determined by economic modelling.
The project has currently linked up with a property developer, The South Island Office (SIO).
Wallis said there was no risk of the project morphing into primarily a property and accommodation development.
But he said the film studio industry is very complex and studios do need complementary industries nearby.
Wallis said the Mount Barker Residents Association has voiced the most concerns, but he said the feedback from many in the local community, including from the local high school, was really positive.
Jerry Rowley from the Mount Barker Residents' Association previously told Nine to Noon local infrastructure was already under pressure and residents were concerned about the "potential mass tourism" aspect of the project.

---