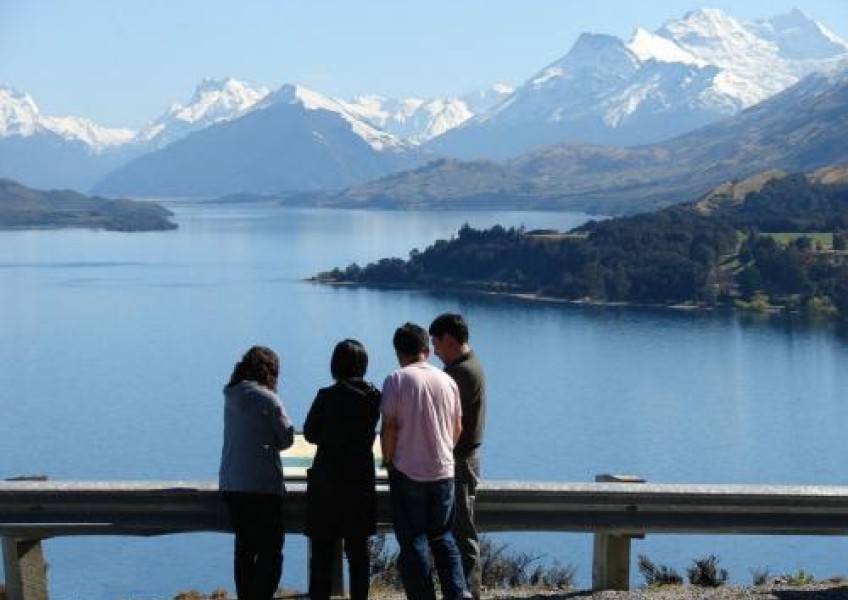 Film studio and digital hub in Government Q'town - Wanaka funding plan
May 06, 2021
---
The government is offering $200m in support for the tourism sector and communities worst hit by the border closure.
Tourism Minister Stuart Nash told the the industry's annual conference in Ōtautahi the plan would support the recovery from the impact of Covid-19 and rebuild tourism on a more sustainable foundation for the future.
It will invest in new programmes like small business support, tourism infrastructure, the conservation estate, Māori development, economic and regional development, and mental wellbeing support.
Five vulnerable South Island regions - Fiordland, South Westland, Queenstown Lakes, Mackenzie District and Kaikōura - would be supported.
This included help for the Queenstown-Wanaka regional economy to reduce its over-reliance on international tourism and improve its resilience to global economic shocks.
Transformation was also needed to protect Milford Sound-Piopiotahi, where significant pressure from 870,000 annual visitors undermined cultural and environmental values and infrastructure, the minister's statement said. Tourism there could not return to its pre-Covid state and the government would help planning for a "more sustainable and high-quality visitor experience".
Of the funding, $49 million will go to a kick-start fund for grants to help businesses that have stopped operating to reopen once international visitors return.
Support for the five South Island communities:
$4.5 million for psychological and social wellbeing support and training Grants for businesses to get expert advice on planning and decision-making in response to Covid-19 ($10 million total, $5000 per business)
Grants to help businesses implement these plans and advice ($10 million in total, $5000 per business)
A kick-start fund so businesses that have gone into hibernation or suspended operations can receive grants to help reopen and resume trading once international visitors return ($49 million)
Support to diversify and re-set the Queenstown-Wanaka regional economy with a $20 million fund to underwrite potential projects such as a digital innovation hub and a film studio.
$15 million to enable the Milford Opportunities Project to move to its next phase. This requires detailed planning, community consultation, consenting, and preparation for new infrastructure.
In nationwide initiatives, $26m will go to Regional Tourism Organisations in a new round of annual grant funding to plan and promote tourism activities.
Inbound Tour Operators (ITOs) will receive $14m million in grants converted from existing loans.
Further investment Māori tourism businesses which have experienced a severe downturn will be announced next month.
The Department of Conservation will receive $10m to extend the fee waiver for around 1000 operators on public conservation land who pay a tourism concession fee for another six months.
Local councils can apply to another round of the Tourism Infrastructure Fund, with $16.5 million of new investment, and a new Tourism Industry Transformation Plan (ITP) will be developed with $10 million in new funding.
The Tourism Communities Plan is funded through the Covid-19 Response and Recovery Fund. It includes approximately $73 million returned and reprioritised from the 2020 Tourism Recovery Package.


---