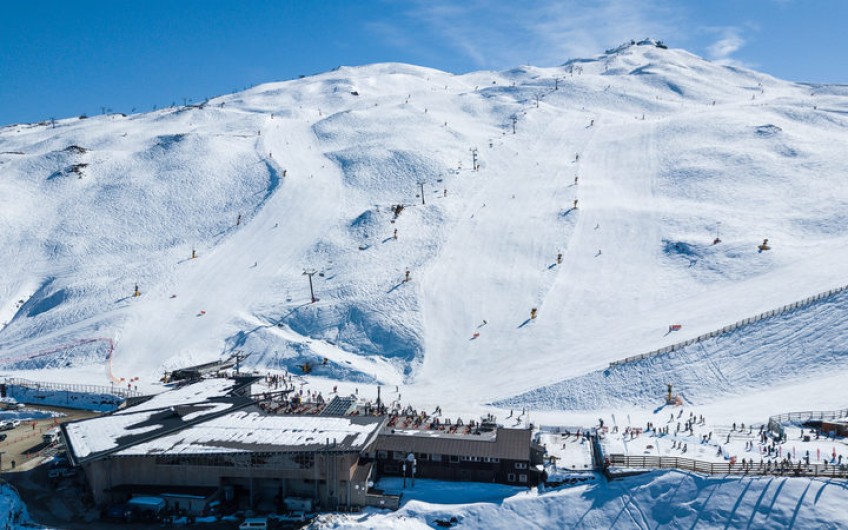 'Epic' ski season extended in the south, as late snow falls
Sep 27, 2018
---
Spring snowfall, cold temperatures and local demand has proved a boon for some South Island skifields.
Following wintery weather, Cardrona and Coronet Peak skifields will extend their seasons by a week.
Coronet Peak ski area manager Nigel Kerr said it had been one of the best seasons for the skifield.
"On top of the snowfall last week adding an additional 60 centimetres to our base, we've had more cold temperatures and snow this week," Mr Kerr said.
"The snow would typically be falling away toward the end of the season, so it's fantastic to have bonus days.
"We've had a really good season from start to finish and guests have been loving spring conditions."
Cardrona Alpine Resort was forced to close last Monday when the skifield was inundated with close to 55cm of snow.
Only days later, the resort announced it would extend its season so "everyone in the region can come get their snow fix".
Coronet Peak would stay open until October 7, while the slopes at Cardrona would remain open until 21 October.
Other skifields were still deciding whether to extend their ski season in light of the recent snowfall.
Mt Dobson, Treble Cone and Roundhill ski fields closed earlier in the month after a snow season that some said had been "epic".

---