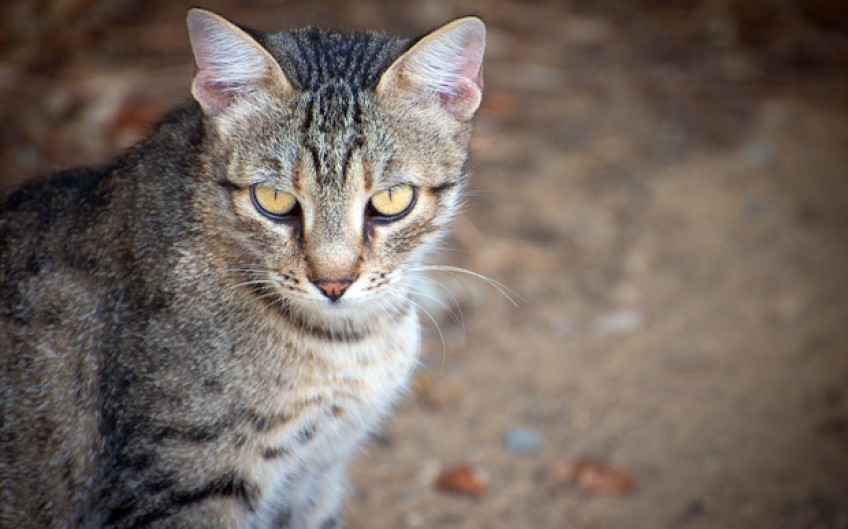 Deadly poison plan worries cat owners
Sep 06, 2018
---
Cat owners fear their pets will die if a plan goes ahead to alert fewer homeowners when a deadly poison is laid to kill feral cats.
Pest management company Connovation has applied to the Environmental Protection Authority to reduce the radius of notification for using the poison PredaSTOP from three kilometres to 500 metres.
Eighty percent of the country's native bird species are in bad shape and a report from the former Environment Commissioner last year shows that domestic and stray cats are the big killers in towns and cities.
Connovation received funding from the Department of Conservation to develop PredaSTOP, which contains the toxin PAPP, deadly for cats and stoats.
The poison is designed to be used at the DOC and regional council level, it falls into the same camp as toxins such as cyanide and people need to obtain a controlled substance licence through the EPA to administer it.
The toxin is placed in meatballs which are placed in bait stations.
The company said having to notify people within a three kilometre radius is not practical and has made it infeasible for feral cat control.
But Wellington catowner Noeline Holt believes domestic cats will die if the notification radius is reduced.
She said despite having five cats, she has a huge range of birdlife in her garden, although she keeps the cats in at night.
"It's a cynical business decision to actually manufacture more poisons, to get more poisons out there, there's a lot of people pretty annoyed about it."
About half of the country's households have a pet cat and the number of birds killed by domestic cats is estimated to be between five and 11 million a year, although many will not be native.
The SPCA opposes the application, it said the home-ranges of cats vary and the notification radius needs to stay at three kilometres.
Its chief scientific officer, Arnja Dale, said there is no practical antidote to the poison because it has to be administered within an hour of the poison being digested.
The stray cat population is estimated to be about 200,000 and feral cats are listed as a pest in most regional councils' pest management strategies, but as of last year, only four councils invest in widespread suppression of cat populations.
Sanctuaries New Zealand chairman Matt Maitland said when the poison was first introduced, the three kilometre radius immediately dampened the enthusiasm for the product.
Mr Maitland said cats have no protection outside of their owners' house boundaries, and wandering domestic cats are exposed to all manners of lethal risks, like cars.
"If someone is concerned about their cat, then the responsibility lies on them to keep them safe."
Mr Maitland said the reduction in notification will actually make it easier to keep people better informed of when the poison is being used as they can make notification more targeted.
Connovation's chief executive Duncan MacMorran said the poison will only be used by professionals and it the councils and DOC would be mindful of where the poison is placed.
The EPA is still working through submissions on the matter and said it is likely it will go to a public hearing.


---