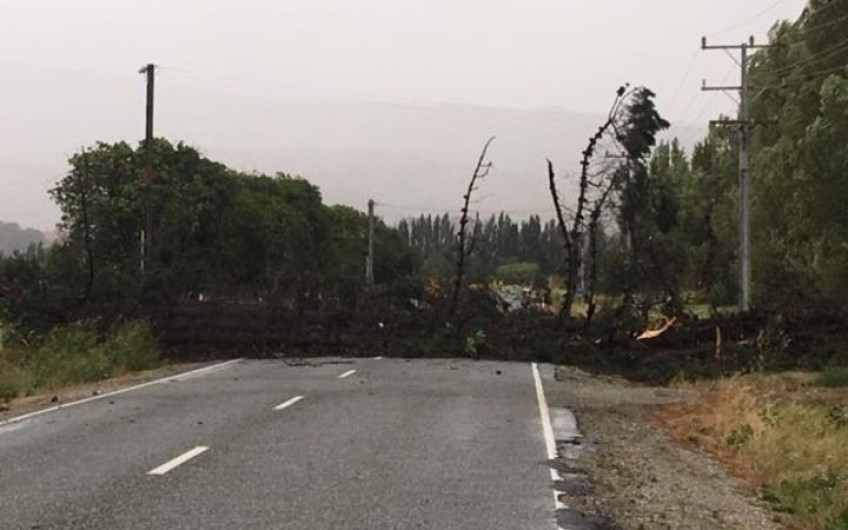 Crews work on restoring power in Queenstown after severe weather
Jan 24, 2019
---
Lines crews have been working overnight to reconnect properties cut off by severe weather across the Queenstown Lakes and Central Otago electricity network.
Aurora Energy said the number of homes and businesses still cut off late last night was estimated to be about 1100, down from a peak of 4500.
It said power could be restored at any time, so people should treat all electrical appliances and equipment as live.
Aurora Energy yesterday said there were multiple reports of downed trees and power lines.
Yesterday, crews were out clearing debris in Queenstown, keeping firefighters busy.
MetService said the rain and wind was getting weaker as it moved north.
Forecaster Sarah Garlick said it all turned sour very quickly.
"It came through with quite a bit of a bang as well - and getting strong winds from the southerly direction isn't super usual for them, so it's not surprising that they've seen some damage."
Meanwhile, police said a deluge that hit Wellington late last night caused only minor flooding.
MetService said winds peaked at about 100km/h, 12mm of rain fell, and the temperature dropped sharply as the area was hit by a burst of hail and flashes of lightning.


---