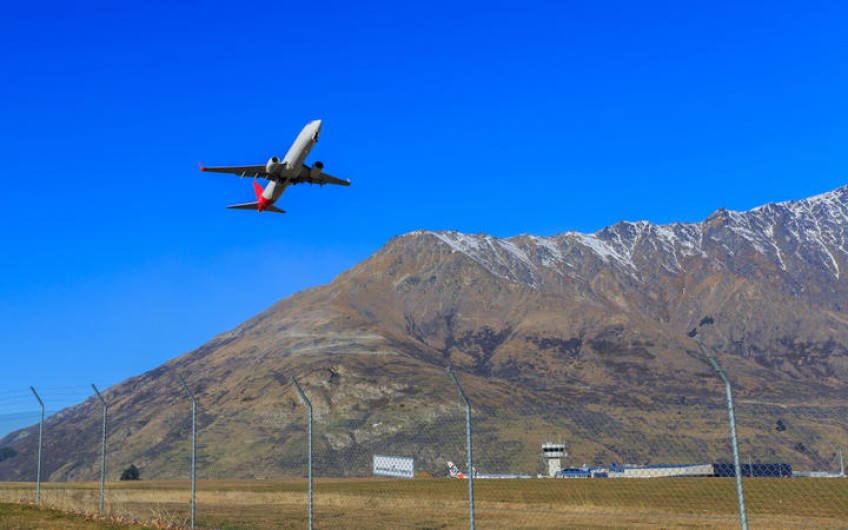 Covid-19: Critic of Queenstown flight expansion says time to shift from tourism focus
Apr 06, 2020
---
The economic shock of Covid-19 to Queenstown's economy is a chance for the tourist resort to rethink its future, a vocal opponent of expanding flights to the town's airport says.
Former Queenstown Lakes councillor Kirsty Sharpe said the outbreak had exposed the danger of Queenstown's over-reliance on tourism.
Last year, Queenstown Airport accounted for more than 2.3 million passenger movements.
Passenger movements had more than doubled since 2011 and in 2018 that prompted the Queenstown Airport Corporation to predict flights in and out of Queenstown would double by 2045.
But as of Friday, no services were operating due to the level four lockdown.
The last international flight departed last weekend and the last domestic service left on Thursday as Air New Zealand introduced sweeping cuts to cope with plunging demand due to the Covid-19 outbreak.
Sharpe said Queenstown needed to use the opportunity to take stock and re-imagine a future where tourism was not the focus.
"I think the community has been talking about this for a while," Sharpe said.
"We have been overly reliant on tourism, we've got to get away from that and look at other industries," she said.
"Queenstown will be the worst affected economically in New Zealand, because we are so reliant on tourism. It's a chance for a reset that we look at the future of our planet in terms of climate change ... we've all got to live sustainably.
"So tourism will probably be limited to domestic tourism and what comes from Australia and a little bit from overseas, but air travel from overseas will certainly be discouraged because of climate change.
"It's been painful but we've got to work our way through it."
Queenstown Lakes Mayor Jim Boult told RNZ earlier this week that he expected services to the airport to resume once travel restrictions lifted.
Sharpe said the town needed to plan for the reality that things would never go back to how they were.
"I think the community should be involved in how tourism looks here in the future, because we've all got to take a breather and think what is viable for Queenstown," she said.
"There's no way the airport is going to return to normal in the meantime, and as for the future I don't see that there'll be any demand for any expansion of the air noise boundaries."


---