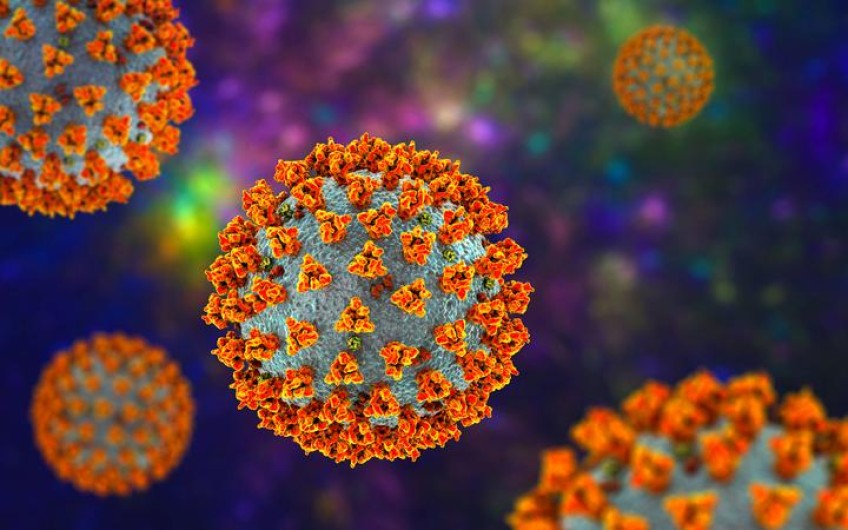 Wednesday: 45 new community cases - all in Auckland
Sep 29, 2021
---
There are 45 new community cases of Covid-19 today - all in Auckland.
Of the new cases, 33 are known to be household or contacts of existing cases, Director-General of Health Dr Ashley Bloomfield said. All have been isolating at home or in quarantine during their infectious period.
There are 12 cases that are unlinked; for six of those, there are potential links visible.
Dr Bloomfield said everyone in Auckland must stay within their bubbles and wear face masks.
Many of today's cases were linked, and in some sense "they were expected", he says.
In a statement, the Ministry of Health said that of the household contacts, 12 come from two households, with six in each.
Twelve of the 45 cases are unlinked, but the ministry said for six of those cases potential links are visible. Four of the cases were infectious while in the community.
There continue to be three active sub-clusters, down from four on Monday.
There are now 16 Covid-19 patients in Auckland hospitals with three of them in either ICU or a high dependency unit.
Bloomfield said the ministry was asking workers in construction, hospitality and retail, who were working in level 3, to get two tests at least five days apart over the next couple of weeks, whether they had symptoms or not.
"I would like to emphasise, this testing is voluntary," Bloomfield said.
In addition to GPs and urgent care clinics, there are 21 testing centres open around Auckland.
As it is part of surveillance testing, Bloomfield said staff did not need to isolate while awaiting a test result.
It was announced yesterday that a positive wastewater test was returned from Tauranga, with the sample taken on 23 September.
The results of further wastewater samples which have been taken are not expected until tomorrow. People in the Bay of Plenty are urged to get a test if they have any symptoms of Covid-19.
Bloomfield says since then the Bay of Plenty DHB has seen about 400 people get a test.
He also encouraged everyone in New Zealand to get vaccinated.
On the Waitākere hospital case, Bloomfield said the individual "who attended the emergency department at Waitākere Hospital on 25 Saturday for a non-Covid related condition they became unwell the next day with Covid-related symptoms and were subsequently tested, with a positive result returned yesterday afternoon".
"As part of the usual precautions as the person's infectious period included Saturday a small number of staff have been stood down and the public health unit up there is following up directly with a small number of patients who were in the vicinity of this person when they were in ED.
"That person is now no longer requiring hospital level care and is going to a managed isolation facility."
The ministry said there have now been a total of 1230 cases in the current Covid-19 outbreak.
During the last 24 hours, 15,437 Covid-19 tests taken and 8537 of them were in Auckland, the ministry said.
There were 44,649 doses of the vaccine administered nationwide yesterday and 48 percent of Aucklanders have now received two doses of the vaccine.
Yesterday eight new community cases of Covid-19 were reported in Auckland and six of them were in isolation during their infectious period.

---