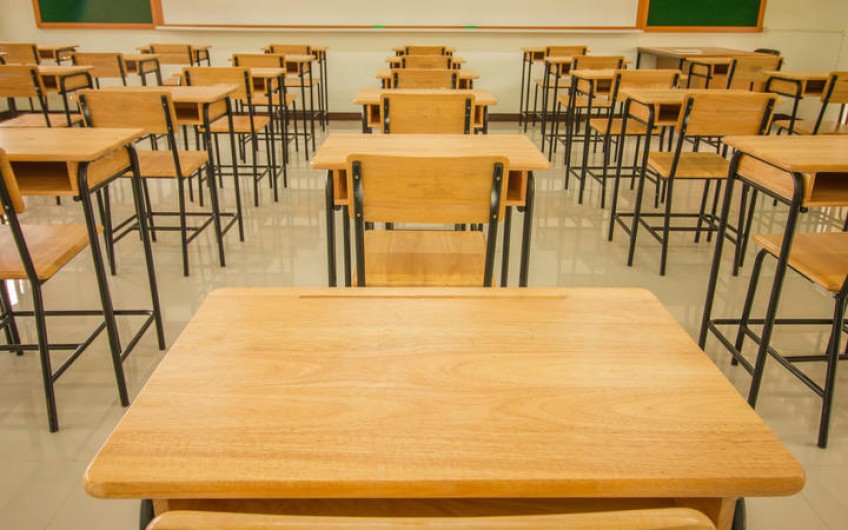 Coronavirus: Education Ministry discusses closure plans with schools
Mar 16, 2020
---
The Education Ministry is phoning every school in the country to discuss plans for closures to prevent the spread of the Covid-19 coronavirus.
In its bulletin to principals today, the ministry said its staff would call today and tomorrow to ask principals about their school's ability to teach children online if they were asked to close.
"We have done a bit of thinking in this area already but as part of our planning we need to get a good idea of what support you and your students will need," the bulletin said.
"To do that we need to know what you already have in place and what some of the obstacles might be so that we can work our way through dealing with them - or at least seeing what we can do to help you."
If you have symptoms of the coronavirus, call the NZ Covid-19 Healthline on 0800 358 5453 (+64 9 358 5453 for international SIMs)
The message said ministry staff would ask principals if their teachers would be able to provide online learning, how many students did not have their own devices, and how many did not have a home internet connection.
Ministry staff were also meeting today with school leaders to discuss the response to Covid-19.
Secondary Principals Association president Deidre Shea told RNZ the focus from the meeting was on responding to individual cases of Covid-19 as they occurred rather than large-scale school closures.
"That still seems to be the approach to take," she said.
"Where there's been a case notified, or a matter of concern, where the folk who are close to that situation are identified and those are the people who are required to self-isolate, rather than a broad brush."
Shea said it would not be simple to teach students while they were at home during a school shut-down.
Auckland Secondary Principals Association president Richard Dykes said principals needed more information about possible scenarios such as school closures.
"We hope they're not going to happen, at this stage schools are operating on business as usual, but we need to start doing some scenario planning because should that happen, and it's an 'if', we'd like to be prepared, not unprepared."
Dykes said schools needed to know things like the employment status of teachers during a government-ordered shut down.
"If teachers are being isolated is that sick leave or are they working from home. If they are looking after their own children are they still expected to work or not," he said.
"We're not asking for a definitive answer, what we want to know is what are the scenarios and what are the implications."
Read more about the Covid-19 coronavirus:
Follow our live blog for all the latest coronavirus updates Coronavirus: Answers to the top five questions Self isolation - your questions answered Touching your Face: Why do we do it and how to stop Scientific hand-washing advice to avoid infection More Covid-19 news

---