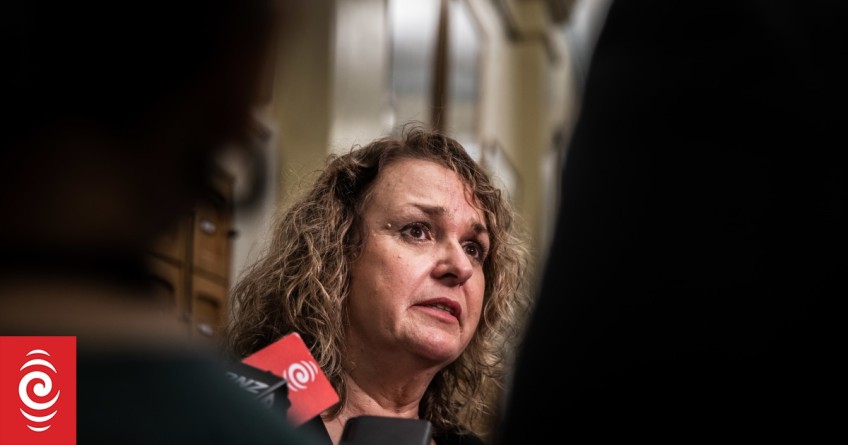 Core reading, writing and maths teaching requirements to be made compulsory
Aug 21, 2023
---
Labour plans to mandate reading, writing and maths "core teaching requirements", to ensure consistency regardless of which school a student attends.
Those subjects are already a mandatory part of the school curriculum, but the changes would mean a consistent approach to teaching and planning them for all schools.
The Common Practice Model would become available in Term 4 this year and come into use from 2024, allowing the government to consider feedback. The English, Mathematics and Statistics updated curriculum would then come into place from early 2025, with core teaching requirements becoming compulsory in all schools from 2026.
Labour would also bring in "learning progress steps", which would allow each student's progress on their core learning to be tracked over time.
The party's Education spokesperson Jan Tinetti said the Common Practice Model would ensure all young people got the same education regardless of where they went to school.
"What we're talking about here is the principles that underpin really robust teaching in these areas. Curriculum is a continuum - we learn more about it all the time and we learn more about how young people learn all the time - this is about making certain we have a consistent approach across the country," she said.
"The compulsory core teaching requirements will outline what teachers have to cover off at every year level across a child's time at school," she said.
"These changes set clear expectations for schools and signify the importance the government places on strong foundational skills in early learning and schooling."
Tinetti said the changes would be made mandatory under the Education and Training Act after the election, making school boards responsible for ensuring teachers and school leaders use the core teaching requirements.
"We will be doing that within the next term of government and making those changes, but we're announcing it now to make sure that teachers have this heads up around what's happening, to also ensure that they - when the Common Practice Model hits schools in term 4 - that they have that time to work with it before it becomes mandatory."
One of the teachers who helped develop the Common Practice Model said they were proud of the evidence-based work that had gone into it.
"We need a combination of rigour and really strong mathematic knowledge, a focus on maths, a focus on literacy and communication ... we need there to be a balance with knowing every akonga in our class, and that means also knowing matauranga Māori as well.
"That means teachers need to have really high expectations of their students and it also means they need to know their stuff very well indeed, and also be confident, capable and engaged."
The changes will apply to all state and state-integrated schools, kura kaupapa, Te Aho o te Kura Pounamu (The Correspondence School), and specialist schools.
Tinetti said the government would work in partnership with Māori medium schools on how an equivalent setting could work with pangaru and te reo matatini.
Early learning programmes would not need to use the new models, although the models did include components relevant to them.
"Instead, Kōwhiti Whakapae and its progress and practice tools, provides guidance for early learning teachers to use as they implement Te Whāriki from May 2024."
Tinetti said the "learning progress steps" would keep track of where young people were at academically, and help inform what they needed to thrive.
"We know that a learning pathway is an individual pathway - teachers, parents and the young person themselves will be able to see themselves within those progress steps and know what they have to do to progress along that continuum."
Main image (RNZ/Samuel Rillstone).


---