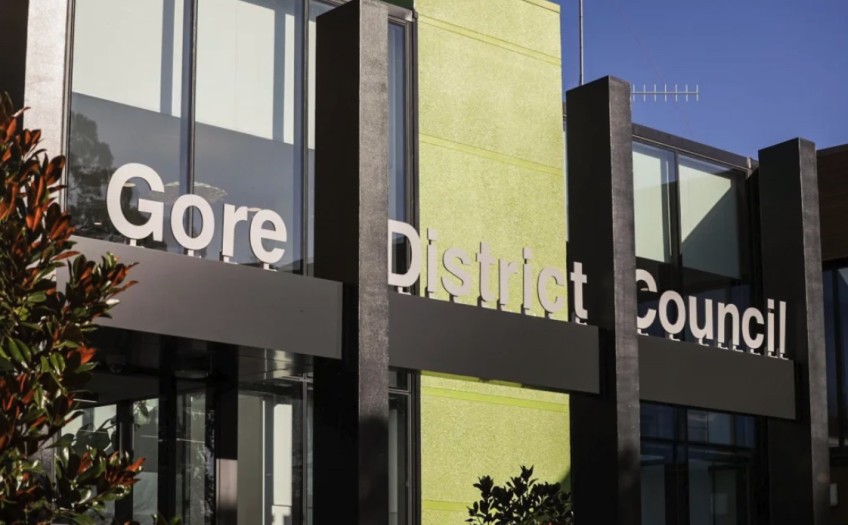 Conflict as Gore District Council chief executive resigns, then returns
Oct 12, 2023
---
A shouting match erupted at a Gore District Council meeting this week, where the controversial topic of the chief executive was discussed.
RNZ understands councillors and staff clashed at the meeting behind closed doors on Tuesday.
They eventually decided to appoint recently resigned chief executive Stephen Parry to fill in on an interim basis, until a permanent replacement is found.
Gore Mayor Ben Bell and Parry have had a difficult relationship, since Bell won the mayoral chains in October last year, at the age of 23.
In December last year, the pair went into mediation, but that process soon fell apart.
RNZ revealed in March that the men had not spoken for months.
In May, a group of senior councillors called on the mayor to resign. There was an aborted vote of no confidence, a petition from the public for Parry to resign, and the council called for an independent review into its dysfunction.
Councillor Richard McPhail was appointed to act as intermediary for Parry and Bell.
Following a mediated agreement in June, the council issued an apology to Parry, but last month he announced his resignation, after 22 years as chief executive.
Councillors went through a facilitation process and committed to leaving the past behind them and working together going forward.
The review into its dysfunction was scrapped as a result.
RNZ understands councillor Bronwyn Reid came to Tuesday's meeting with recommendations to appoint Parry as interim chief executive, with McPhail as a go-between for the mayor and Parry.
She is understood to have recommended that a group, including deputy mayor Keith Hovell and councillors McPhail and John Gardyne, would negotiate the terms and conditions of Parry's interim arrangement.
Bell was excluded from this group.
The recommendations passed with the support of nine of the council's 12 members, RNZ understands.
RNZ attempted to contact Bell and all 11 councillors, but most refused to comment or did not respond to messages.
Gardyne was willing to briefly outline why he voted in support of Parry returning.
He was not concerned about the image the appointment of Parry projected about the council, after all the controversy surrounding Gore's chief executive and mayor.
"I'm not too worried because he's still resigning," Gardyne said.
"Basically as soon as we can get a new man in there or a new lady, then Steve will retire or move on to another job.
"There will be some tension, but practically we've got to move on. It might be nine or 10 weeks' time that we can appoint a new CEO. It depends when he or she can come."
Many had picked that deputy chief executive Rex Capil would fill in as interim chief executive .
However, Capil announced his resignation on Tuesday morning because he had accepted a job with Invercargill City Council.
Gardyne said it therefore made sense to keep Parry on.
Former Invercargill City Council chief executive Clare Hadley said she had been approached about taking up the role with the Gore council.
"The opportunity has been highlighted to me and I could have been interested. There's been no detailed discussion on that," she said.
Bell is due to take annual leave from Friday, so Hovell will become acting mayor, as the council heads into a period of negotiating the terms of Parry's interim role.
Bell did not wish to comment on Parry's return.
It is understood Bell is seeking legal advice about Parry's role as interim chief executive.
This afternoon, the council will again meet behind closed doors, to discuss the appointment of a recruitment agency in their search for a new chief executive.


---