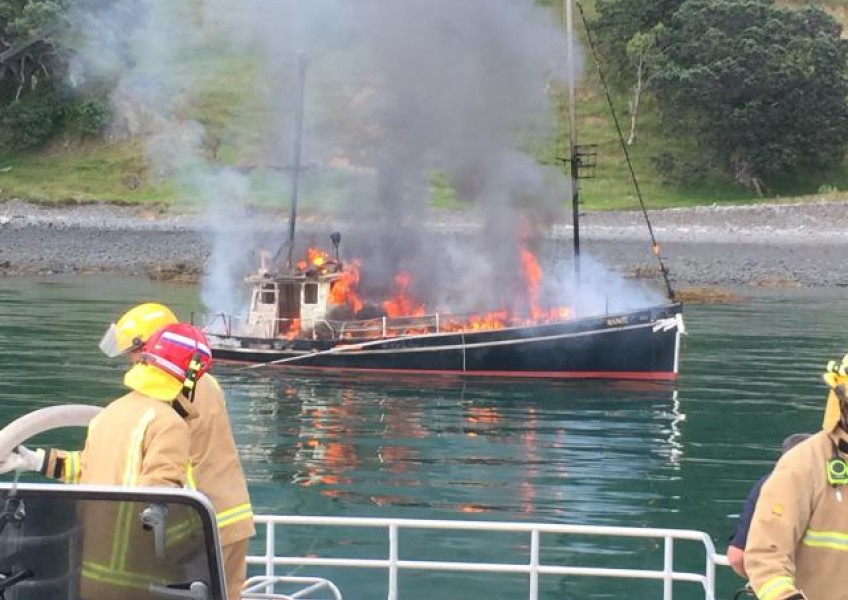 Boat fire near Waiheke Island
Dec 30, 2018
---
A man has been taken to Auckland Hospital after jumping off a burning boat near Waiheke Island.
The boat caught alight shortly before 7am, about 40 metres off the shore of Hooks Bay.
An Auckland Westpac Rescue Helicopter Spokesperson said five people were onboard when the fire started, including two children.
Two adults and the children rowed a dinghy to the shore, where they were treated for minor injuries by St John paramedics.
A man in his 40s stayed on board to try to extinguish the fire, before swimming to shore.
He suffered smoke inhalation and was flown to Auckland Hospital in a moderate condition.
The fire is thought to have ignited in the engine room, when the key was turned on.
The Auckland Maritime Unit and a police launch are still at the scene.
Main Image: The boat on fire - NZ Police.


---