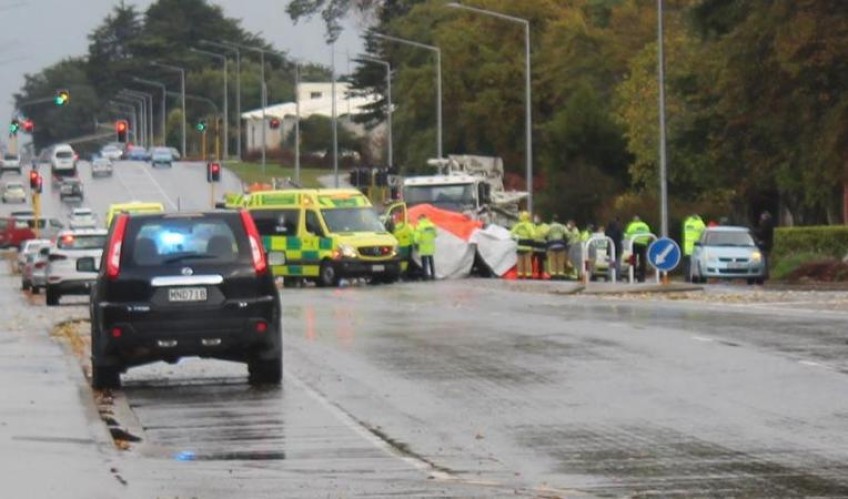 Bluff teenagers reported killed in crash
Apr 23, 2022
---
See our updated story - fatalities now number four.
Bluff is mourning several teenagers killed in a crash in Invercargill yesterday.
Two vehicles collided on Queens Drive just before 4pm Friday.
Police have not confirmed how many people have died.
Bluff Community Board chair Raymond Fife understands three youths from the small seaside village were killed.
He said they came from well-known families and he is distantly related to one of them.
"They're all devastated. It is a tragedy.
"The community will rally around those people and give them as much support as possible, because Bluff is a small town."
"They're people that have lived in Bluff their whole lives ... They've got children that have grown up in Bluff and supported Bluff."
Fife had not yet spoken to the families directly but intended to.
"It's important to give them that time to grieve at the moment."
Invercargill Mayor Tim Shadbolt said it is heartbreaking.
"It's just so devastating to hear. It's a small, tight-knit community and there's going to be a lot of suffering and sense of terrible loss."
Shadbolt said he does not know the specifics of this crash but there have been others there recently.
He said it seems unusual the crash was on a straight road, but it had been wet.
"There's been several crashes or near-misses because of the road conditions and other issues that'll come out."
Fire and Emergency New Zealand said people were trapped when crews arrived at the crash and the roof of one vehicle was cut off.
Police want to speak to witnesses. Anyone with information is asked to contact police on 105 quoting event number P050332364.
Information can also be passed on anonymously through Crime Stoppers on 0800 555 111.
One dead, two injured in Levin crash
One person was killed in another fatal accident on SH57 in Levin this morning.
The crash was reported to police just before 6.30am.
Police said two other victims were transported to hospital, one in critical condition.
The road remains closed with diversions in place.

---