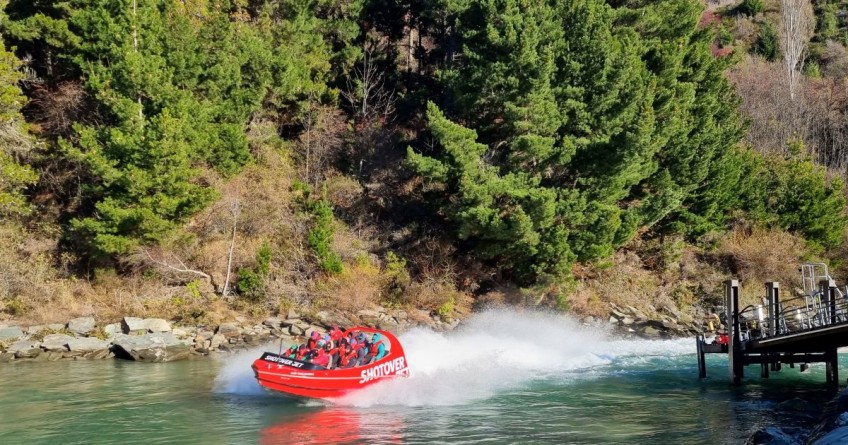 Applications invited for $54m fund for tourism initiatives
Nov 10, 2022
---
A multi-million dollar fund is now available for innovative tourism projects to help the industry become more sustainable and resilient.
Tourism Minister Stuart Nash said the $54 million programme would support unique and transformative ideas to improve the sector.
The Innovation Programme for Tourism Recovery was announced earlier this year and aims to support projects that are sustainable, low carbon, help the industry to become high skilled, high wage, promote and protect taonga Māori, and improve resilience and productivity.
"Successful projects will need to make a real difference across an Aotearoa-New Zealand visitor's journey - from the moment someone starts dreaming of a trip to New Zealand, to arriving in our country and experiencing all we have to offer, to them returning home to tell others about their trip," Nash said.
"We welcome innovative and impactful ideas that are going to contribute towards bettering business models, processes and experiences for tourism in Aotearoa - from climate resilience to technological improvements.
"We also encourage ideas from other sectors that could make a transformative impact on tourism."
There will be two funding streams, with applicants needing to co-fund at least 50 percent of the feasibility project costs.
One stream will co-fund up to $25,000 for innovative ideas that may need more feasibility work.
Projects will be assessed by the Ministry of Business, Innovation and Employment monthly between December and May, with providers of proven business cases invited to submit for the other stream of funding.
The second funding option will develop ready-to-be-delivered projects for which the government will co-fund between $100,000 and $10 million per project.
There is $49 million available split between three funding rounds in February, June and October with applications closing by November next year.
If applicants can demonstrate a significant positive community or sector-wide benefit, they may be eligible to receive up to 75 percent co-funding.
Full applications will be assessed by the ministry and an expert advisory panel, but the final funding decisions will be made by the tourism minister.
While Covid-19 had been difficult for the sector, Nash said they were now at the stage of focusing their attention on a bright and innovative future for tourism.
"We want to ensure that the tourism industry has a positive impact on the environment which is critical to achieving a regenerative tourism model.
"We expect that visitors are becoming increasingly concerned about the environmental impact of their travel. It's vitally important we continue preserving our natural environment as one of our key attractions as a world-class destination," Nash said.
A draft action plan for the Tourism Industry Transformation Plan focusing on addressing the environmental challenges and tourism opportunities is expected to be released by the middle of next year.
Main image (RNZ/Tess Brunton): A Ngāi Tahu electric jet boat was unveiled for a trip on the Shotover River in July, as part of the iwi's plans to adjust to climate change.


---