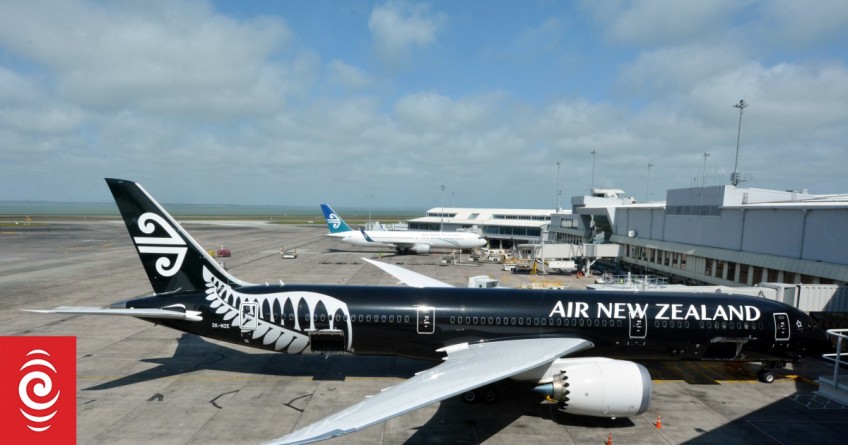 Airlines seek answers over third batch of bad fuel since November
May 04, 2023
---
Air New Zealand wants oil companies to explain why bad batches of jet fuel keep being delivered.
A contaminated shipment of imported jet fuel arrived in Wellington last Wednesday, and since then planes flying in and out of the airport have been been limited to 80 percent of what they usually use.
Air New Zealand said passengers had not been affected, but flights into the capital have had to carry extra fuel to keep supplies topped up.
The airline said it was the third lot of bad fuel since a dud shipment for Auckland Airport caused disruption in November.
The suppliers, BP and Mobil, said the problem related to a delay in getting the product re-certified.
Board of Airline Representatives executive director Cath O'Brien told Morning Report the problem was unfortunately becoming a "regular occurrence".
"New Zealand, as an import-only fuel port ... is receiving that fuel from fuel suppliers who buy that fuel at a range of places offshore from New Zealand," she said.
The fuel was tested when suppliers picked it up, and again when it was brought to New Zealand but "for whatever reason - it's not meeting specification on arrival from time to time".
In order to deal with the issue, airlines either had to bring in extra fuel from other ports or make their flights lighter by carrying fewer passengers and less cargo, she said.
"If there's not enough fuel, you have to find some."
O'Brien said bringing in additional supply was expensive and a "really poor outcome for burning extra carbon".
She said New Zealand needed to think about holding sufficient fuel on-shore to protect supply in the case of further bad batches arriving.
The Ministry of Business, Innovation and Employment (MBIE) was doing some work on that front, she added, but current plans only included fuel storage facilities in Auckland.
"New Zealanders use fuel right across the country and we're not really in a position to put a whole lot of heavy tankers on our roads to transport fuel in the case of a crisis, so I think we need about on-shore fuel storage up and down the country."
O'Brien said she was curious about where the fuel New Zealand was receiving was coming from, and why it was sometimes "off-specification" when it arrived.
"We also need to plan for the future and that's around making sure we have sustainable aviation fuel as an option in, or near to, New Zealand."
Main image (Rafael Ben-Ari/Chameleons Eye/123RF): Air New Zealand says passengers have not been affected by the latest delivery of bad fuel, but flights into the capital have had to carry extra fuel to keep supplies topped up.

---