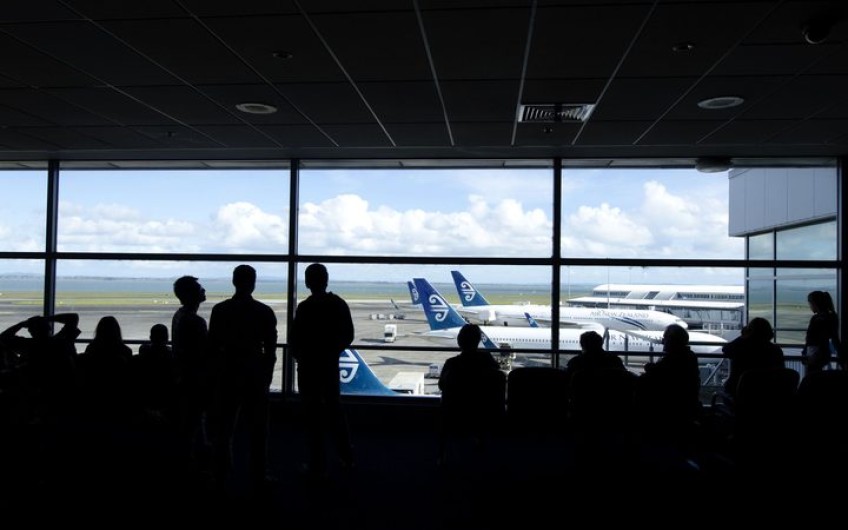 Air NZ engineers to strike, thousands of passengers could be affected
Dec 07, 2018
---
Air New Zealand engineers are planning to go on strike just four days ahead of Christmas in a move which could bring huge disruptions to travellers' holiday plans.
The airline's engineers are planning to strike on 21 December, the busiest day of the year for travel.
Close to 42,000 customers are booked to travel domestically and internationally on that day.
The Aviation and Marine Engineers Association (AMEA) and E tū unions, notified the airline yesterday evening of a total strike by almost a thousand unionised employees. The unions have also advised Air New Zealand to expect further industrial action.
"Close to 42,000 customers booked to travel domestically and internationally on 21 December alone now face potential flight cancellations," Air New Zealand said in a statement.
"The average income of the maintenance engineers, logistics and other staff to strike is $115,000 - more than double the average wage in New Zealand - and around 170 of them earn more than $150,000.
"While the group has received pay increases annually for the past 12 years, it has so far rejected recent proposals by the airline including an immediate 2 percent pay increase followed by a further 3 percent increase after 12 months, with a further pay review in mid-2021."
Air New Zealand General Manager of Aircraft Maintenance Viv de Beus said the news was "extremely disappointing".
"We know how important summer holidays are for our customers who look forward to being able to gather with friends and family at this important time of year," she said.
"It would be devastating to see the holiday plans of more than 40,000 hardworking Kiwis and international visitors ruined.
"We have only been in negotiations with this group for six weeks so industrial action is entirely premature.
"We remain committed to working closely with the engineers' unions to reach a reasonable agreement and avoid strike action if at all possible."
Air New Zealand it will remain in contact with customers booked to travel on 21 December.
Comment is being sought from E tū and AMEA.
More to come.


---