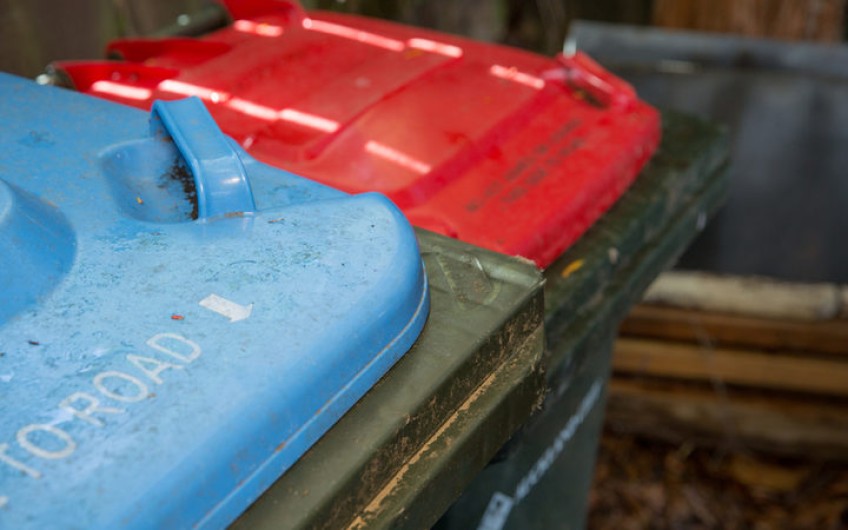 1.7 billion plastic containers thrown in bins each year - WasteMINZ research
Jan 29, 2020
---
New Zealand households throw out 1.7 billion plastic containers in their rubbish and recycling bins each year, according to new research.
The research, carried out by the Waste Management Institute, also found that almost 40 percent of plastic bottles and containers that could be recycled actually ended up in landfills.
Recycling and rubbish bins of more than 850 households from eight locations around the country were audited for the research.
It found that 97 million plastic drink and milk bottles are put in rubbish bins, instead of recycling bins.
The most common item being disposed of in either recycling or rubbish bins was single-use drink bottles - 188 per household per year.
The findings showed that more needed to be done to make sure people knew what could and could not be recycled, WasteMINZ said.
"The report indicates clearly that we need to re-consider our plastic recycling from all angles, from how we sort our recycling at home to how we collect it and perhaps most especially how manufacturers design their packaging," Parul Sood from WasteMINZ said.
"Improved labelling, the choice of plastic used when designing packaging, and standardising nationally the plastic packaging accepted for kerbside recycling to make it easier for Kiwis to know what can and can't be recycled - all of these actions can improve our recycling rates."
WasteMINZ said New Zealand was the first country in the world to have such an in-depth understanding of its kerbside recycling of plastic.

---