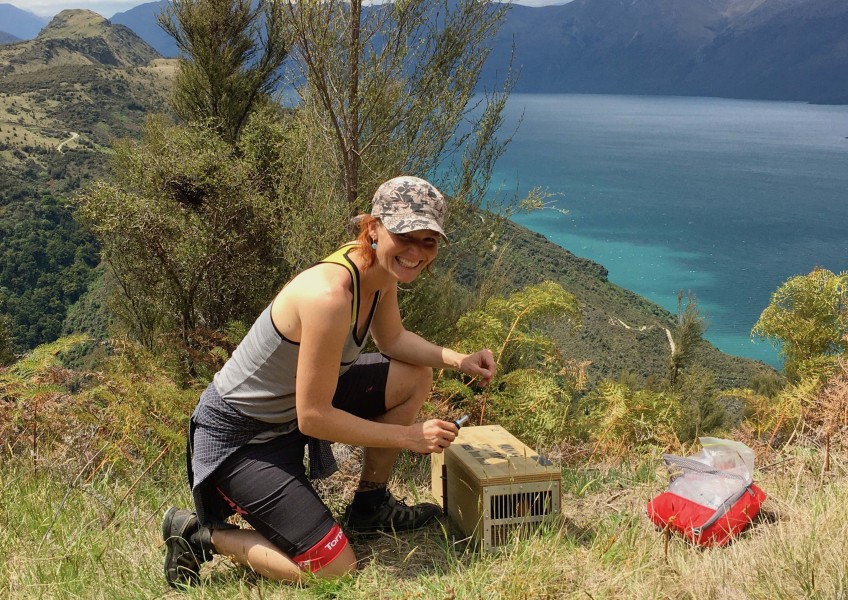 These multisport athletes are fighting pests and saving Kea in mountains near Wanaka
Nov 25, 2019
---
The recently founded Wanaka Multisport Trapping Group has established a new trap line up Daniels Spur at West Wanaka. The group involves multisporters, adventure racers, mountain runners and general outdoor enthusiasts that all share the love for the mountains.
"Many of our volunteers are new to conservation but love being in the outdoors and are super keen to add another purpose to their adventures and training missions; helping to protect our native species from introduced predators" said spokesperson Mags Helles.
"Harnessing the energy, fitness, and backcountry skills of this group make great sense and the numbers who have put their hands up to help with checking, clearing and rebaiting the traps indicates that there is huge enthusiasm in the multisport community for this project."
The primary objective for the group is to maintain and increase the population of the significant native species. The secondary objective is to involve a 'new' and perhaps younger group that traditionally is not so involved in conservation work, where going 'light and fast' has a good cultural fit (although running with a dozen eggs has its own special challenge!)
Sixteen kea proof traps have been funded by a grant from the New Zealand Mountain Film Festival Charitable Trust and sponsorship from local business Racers Edge. "We are stoked to get behind the Wanaka Multisport trapping project as we strongly believe in adventure, and looking after our beautiful backyard. Many of our staff are also really excited to get involved as volunteers" said Charles Cochrane, GM Racers Edge.
The first of the traps were put out in October with some "on the ground" training, followed by the second lot last Saturday taking the trapline to 1100 meters elevation. Ultimately it may be possible to continue the trapping across the Buchanans mountain range.
To find out more, find them on Facebook and Instagram.


---