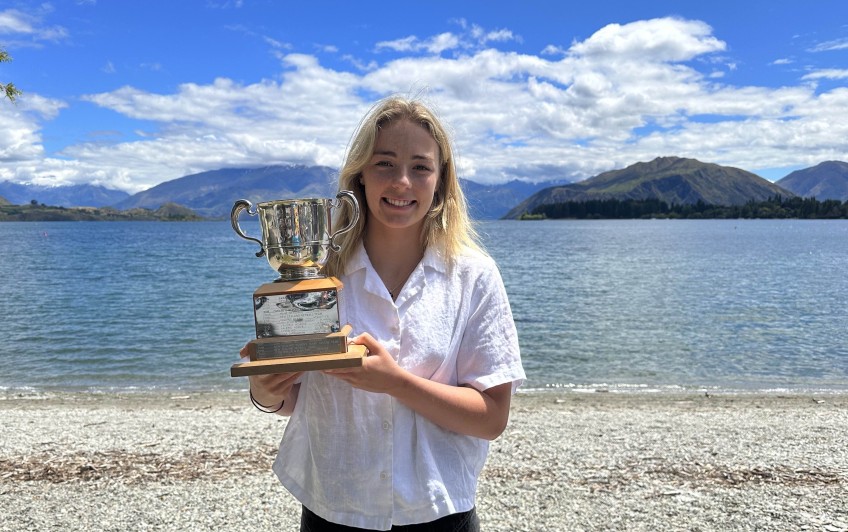 Zoi Sadowski-Synnott named Olympic athlete of the year
---
Zoi Sadowski-Synnott, the 21-year-old snowboarder who struck gold and silver at the 2022 Winter Olympic Games in Beijing, is wrapping up the year with a new win: the New Zealand Olympic Committee's athlete of the year award.
Earlier in the year she made New Zealand history as the first Kiwi to win a gold at the Winter Olympics for Slopestyle – impressively taking out the top spot on her final run, landing an impressive 1080 double cork on the last jump.
Now she's made history again winning The Lonsdale Cup – New Zealand Olympic Committee's most prestigious annual award – she's the first Winter Olympian to receive the honour.
A small crowd gathered at the Lake Wānaka waterfront, as NZ Olympic Committee CEO Nicki Nicol awarded her the trophy, Ms Sadowski-Synnott spoke to Crux about how this recognition feels.
"It is pretty crazy, especially being the first snow sports athlete to win, it feels pretty insane."
Holding the cup, Ms Sadowski-Synnott says "it's a huge honour to be the etched on this alongside so many great New Zealand sports people" and is using today's award as motivation to fuel her sporting career.
"For me, my next big goal looking forward to five years is to qualify for the next Olympics… I want to be doing this as long as I can."
Crux also chatted with her dad, Sean Synnott, who says winning The Lonsdale Cup is great recognition for Zoi and snow sports in general.
"It was quite a surprise, we didn't really anticipate it at all, there were so many outstanding athletic achievements this year across the spectrum, and yeah so proud of it.
His language wasn't quite as colourful as his live interview with Newshub after Zoi's gold medal win, where he famously said, he was "pretty f***ing excited" for Zoe, becoming one of the most iconic moments of News Zealand TV for 2022.
"I got into absolutely no trouble for it all," Mr. Synnott assured us – not even from his daughter.
Post-win, the young Olympian's plans for Christmas and New Year are pretty relaxed - she's spending it with family, hoping to go camping and surfing. She is excited for some downtime after a "pretty busy" ten months.
"There's been a lot more opportunities coming up and a lot more travel."
Looking ahead to 2023, she's got the X Games first up, where she won Gold for women's Snowboard Slopestyle in 2022 rendition of the games. A pretty full schedule follows the competition, but there are plans to balance out the comps with some fun.
Ms Sadowski-Synnott planning to film a video in the backcountry of her snowboarding.
"I'm not entirely sure what it's gonna look like yet. But I've been a part of other people's projects. And it's been super fun."
Other than a busy calendar, not much has changed for the athlete and her Wānaka life, she's been living in the town since she was six years old.
"It's actually not too wild, this is home, I know a lot of people, so it's hard to go around town and not see a familiar face. But there's no fame factor or anything."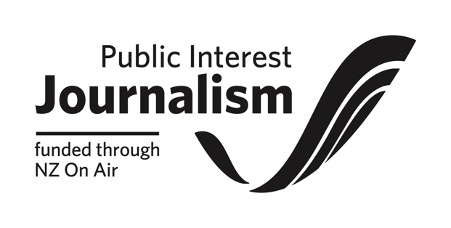 ---