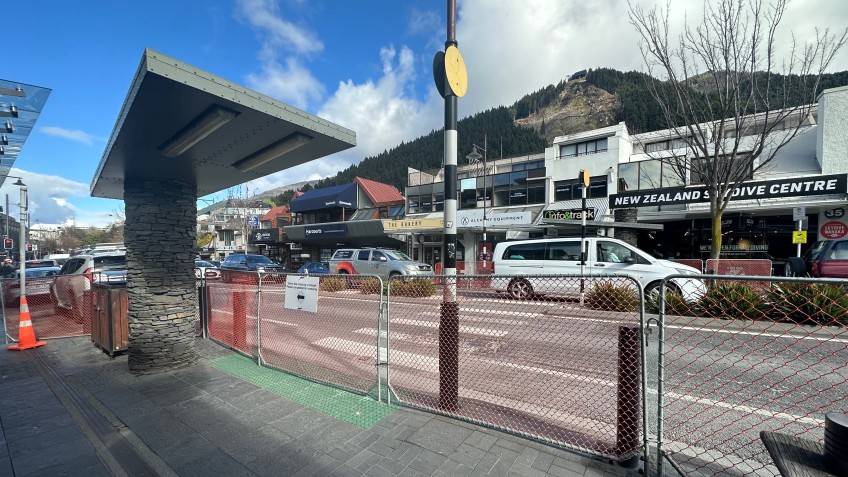 Shotover zebra crossing fenced off to keep vehicles moving
---
Fences have been put in place to stop pedestrians from using a zebra crossing on Shotover Street in the latest intervention to try and improve traffic flow through the CBD.
Would-be users of the crossing, located between Fergburger and the Camp Street roundabout on what is a stretch of State Highway 6A, are being directed to the new light-controlled crossing further down the road near the Rees Street intersection.
Motorists have been complaining that pedestrians on the crossing can force traffic to back up as far as the new Shotover Street lights, meaning vehicles sit stationary at the lights rather than moving through and taking advantage of a 'green' phase.
The removal of the crossing is a trial.
However according to Waka Kotahi New Zealand Transport Agency guidelines the crossing probably shouldn't still be in use anyway - normally, a zebra crossing shouldn't be sited within 100 metres of a signalised pedestrian crossing, which is the case on Shotover Street.
The Queenstown Lakes District Council says it has been working with the transport agency in response to congestion exacerbated by roadworks related to the arterial road project.
In addition to closing the crossing, motorists are banned for now from turning right from Shotover Street into Rees Street and the 'walk now' phase at the light-controlled pedestrian crossing has been shortened, in the hope the measures will keep traffic moving.
Fifteen-minute parking spaces on Shotover Street have also been turned into 30-minute spots, to reduce the frequency of vehicles manoeuvring in and out of spaces and disrupting vehicle flows.
Commuters from the direction of Fernhill and Sunshine Bay have been complaining about the stop-start traffic flow along Lake Esplanade and onto Beach and Shotover Streets, especially with the ongoing closure of Lake Street.
The council says it expects work to be finished ahead of schedule to allow Lake Street to re-open on Friday, October 20, while the Man Street intersection with Brecon Street is forecast for now to open on Monday, October 30, with access to Man Street between Brecon and Hay Streets to be restricted to residents and users of the Man Street carpark.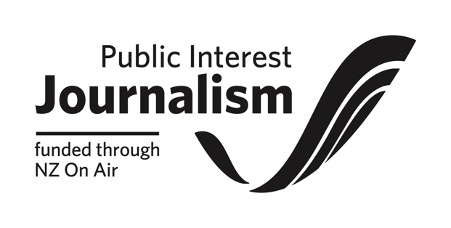 ---