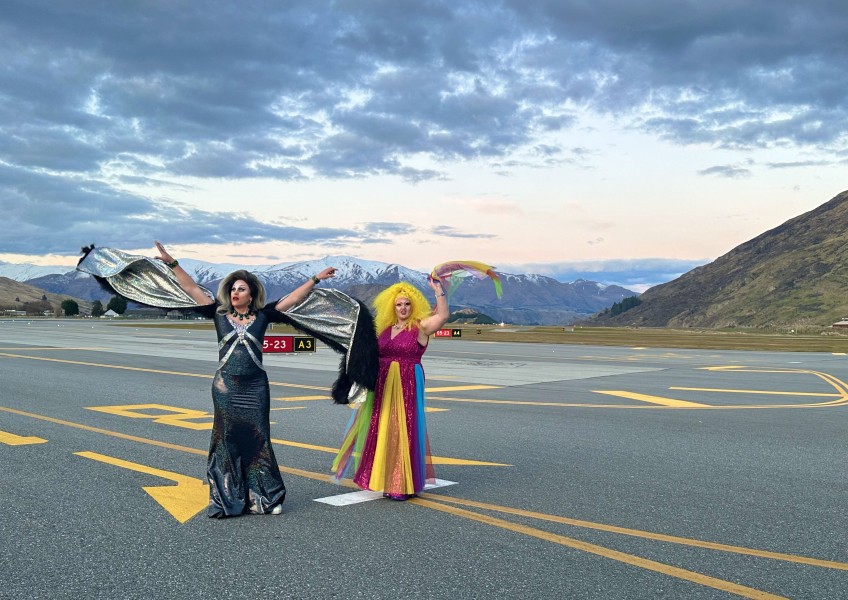 Queens hit the runway as Winter Pride begins
---
For the first time in Queenstown history and to mark the start of Winter Pride 2023, Kiwi drag queens Nova Starr and Frothy La Frou Frou graced the airport runway, and the traffic control tower turned rainbow.
From tonight, the lights at the tower at Queenstown Airport have gone multi-coloured and will stay that way for the entire duration of the 10-day festival, with 50 events organised up the mountain and around the district, and thousands of visitors flying in for the event.
Winter Pride director Martin King says the event always brings long-stay visitors to Queenstown to celebrate pride, with lots of Aussie guests, and a few more the United Kingdom and the United States - on average they stay for seven to ten days.
Events planned across the festival calendar are filling up fast, with more than 5,000 tickets already sold.
At the airport tonight, Mr King watched the airport's runway and tower light up.
"It's super-exciting to see Queenstown Airport and Airways rolling out the rainbow on such a large scale. It's a fabulous way to get the party started," Mr King says.
For him, the festival is a celebration of love, community, diversity, visibility, safety and inclusion.
Queenstown Airport chief executive Glen Sowry says the airport wants everyone to feel welcome from the moment they arrive.
He says the lit-up control tower will be "a spectacular surprise" for those flying in for the event, and demonstrated that everyone is welcome here in Queenstown.
Before getting the go-ahead, Airways technical staff and the airport's safety and regulatory team signed off on the lighting plan. Airlines and other airport users were also consulted, and the lightning was tested last week before final approval.
Queenstown's air traffic control tower has never been lit up before, however, airport staff say such an event isn't uncommon at airports in other parts of the world.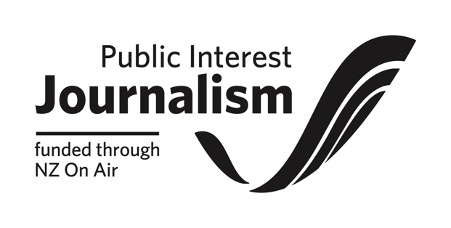 ---