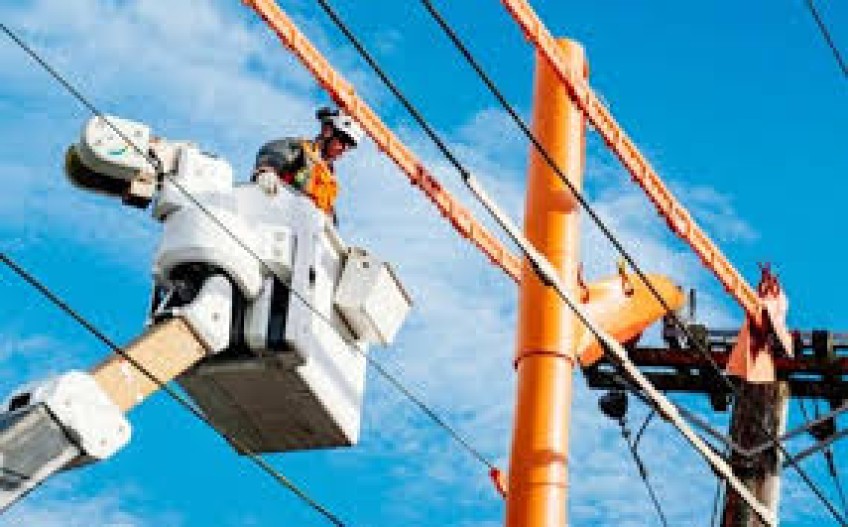 Will Aurora listen to customers - or inflict massive power price increases?
---
Customers of Aurora Energy have had their say and now it's a waiting game to see if their views impact on the company's bid to hike line charges.
In November, the embattled Dunedin City Council-owned company announced it was set to ask industry regulator the Commerce Commission for a customised price path to allow hefty increases to what it charges for use of its line network.
The cash injection is needed to tackle ageing electricity infrastructure in Dunedin, the Southern Lakes and Central Otago.
Members of the public had until last week to make submissions on the application, and Aurora Energy's general manager customer and engagement Sian Sutton said conversations with the community on the company's plans had provided "valuable feedback".
The feedback will be used to "refine" its application to the commission, Ms Sutton says.
However, Ms Sutton was unable to provide Crux with any specifics on how public input may re-shape its initial proposal, saying it's a case of wait-and-see.
"A summary of all feedback we received during consultation, and how we responded to the issues raised, will be included in our final application to the Commerce Commission and will be publicly available."
Last week, Aurora's Customer Advisory Panel also added its views to the mix.
Established in June last year, the panel is comprised of representatives from key community stakeholders - Age Concern, Cosy Homes Trust, Queenstown Chamber of Commerce, Federated Farmers, Contact Energy, and Central Otago and Queenstown Lakes District Councils among them.
It's a complex issue, and Aurora says it sought to gather a cross-section of people representing a wide range of consumer and community viewpoints, and clue them up on the proposal to allow them to provide meaningful input on specifics.
The panel prepared its own, independent report that provides its collective response to Aurora's future investment plans.
One of the key themes in the report is its "strong concerns about the impact that such large and sudden increases in network prices will have on customers across the region – not just the most vulnerable in our community but business and those who manage on tight budgets".
In its consultation document, Aurora estimates the increase to the total power bill for the average residential household will be approximately 16-23 percent between 2021 to 2024 under its proposed customised price path, compared to 2.9-3.6 percent if it stayed on its default path.
In its report, the advisory panel suggests Aurora create a fund to help households in "energy hardship" become more energy efficient.
The panel also says the network should never have been allowed to degrade to the state it is now in.
"This points to shortcomings in company governance and the regulation it is subject to."
In response to questions from Crux, Ms Sutton says "the Aurora Energy of old did not spend as much as it should have on the network and prices were kept lower than the national average as a result, an approach that was not sustainable".
Aurora acknowledges the price rises required to tackle the renewal work will be difficult for some customers, she says.
"However, the alternative to raising prices is a continued deterioration in the safety and the reliability of the networks that power our communities."
In its own submission on the proposed price hikes, the Central Otago District Council (CODC) says past payments of significant sums to the Dunedin District Council short-changed investment in the region's energy infrastructure.
Between 2007 and 2017, the Dunedin council received more than $117 million in dividends, it says.
"In short, Dunedin City Council has benefited from the funds that should have been invested into the network, and the people and businesses of the entire network area are now being asked to pay for it."
The CODC is calling for the Dunedin council to make a "cash injection" to part-cover the cost of recovering the infrastructure.
In addition, the CODC is challenging the manner in which Aurora's proposal divvies up its network into three sections, defined on an "arbitrary basis".
There's Dunedin and Queenstown, whose customers face an estimated increase to total power bills of 16 percent respectively, and then Central Otago, whose customers face an estimated increase to total power bills of 23 percent.
"It is grossly unfair that Central Otago residents will pay a significantly disproportionately higher increase in costs under the proposed plan."
The CODC says it would be fairer if these artificial boundaries were removed.
Back at Aurora, Ms Sutton says between now and April they will be reviewing the draft proposal before applying to the commission in June.
In the second half of the year, the commission will hold its own consultation, and there will be further opportunity for public feedback.
Main image (Facebook/Aurora Energy)


---