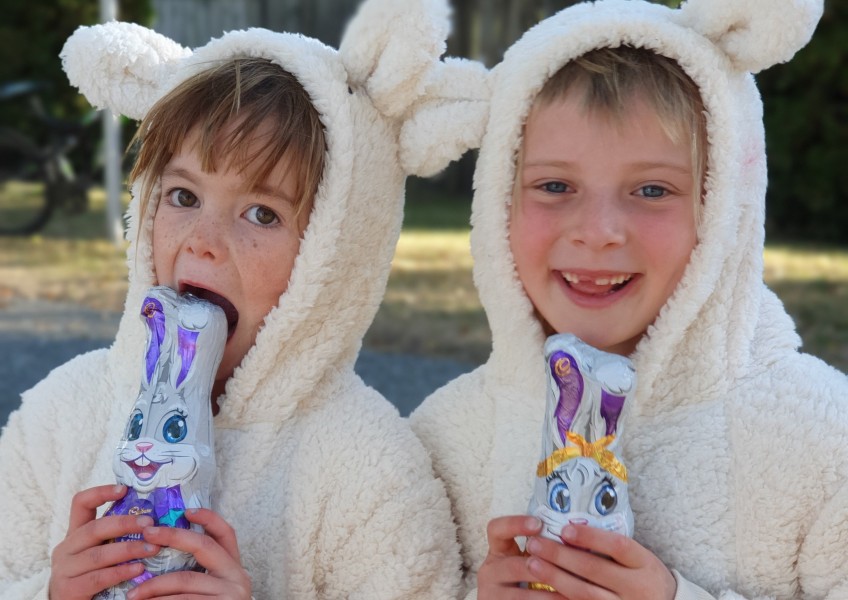 Why leave our 'hood just when it's getting good?
Apr 14, 2022
---
Reader commentary: Amanda Robinson is chair of the Lightfoot Initiative, a local group advocating for active transport and alternate travel solutions.

Vacay might not feel like a holiday unless you're on the move somewhere new. But before you fill the tank or book that last-minute flight maybe you should consider what's hot and what's not in Queenstown this Easter weekend.
Hot
The weather: while we might not be pulling on our bikinis, we will be skiting "ours is better than yours" to most other main centres. The weather is looking patchy at best all over the country. Why not stay put and enjoy the settled, sunny days that we have forecast?
Not hot
Sitting in a tin can wearing a mask and still potentially catching Covid. CO2 emissions from short plane journeys are also NOT HOT although they will make the planet nice and hot (good for sunbathing but not for skiing).
Hot
Tons of music events happening all weekend. No, the Killers won't be in town performing a surprise gig at Zephyr (and the Foos definitely won't)…but Black Pug are playing there at 8pm on Saturday. Fancy making it a tuneful weekend? Kick off with Live, Local Music at the Pig n Whistle, then head to some of the Whakatipu Music Festival sessions happening all weekend. There's also live music at Millbrook on Sunday arvo at 2pm. We recommend riding your bike out to Millbrook on Sunday to really make the most of the autumn colours in that hood. Keen to travel further afield (make sure you carpool)…Robert Glen is playing live at The Camp Lake Hawea on Sunday at 4pm.
Not hot
Attending all of the gigs mentioned above without eating in between sessions. We have world class restaurants - make sure you visit at least one this Easter weekend. On a budget? Why not have a picnic down by the lake while the weather is still good enough? Frankton has tons of takeaways located right near the lake, for your foodie pleasure.
Hot
Easter weekend is all about kids and their insatiable desire for rabbit-shaped chocolate. Every day provides a different Easter Egg Hunt for your kids to eat their way through too much chocolate and turn into irrational zombies who refuse to go to sleep. We suggest attending the ones where they have to work at least a little bit. Here's our hot picks:
Friday – Easter Express Treasure Trail by Lightfoot – families travel on the Orbus to collect colourful Easter medals and eggs on the different bus lines. They can travel one bus line or more. It's a chance to explore new suburbs, travel with friends and play in different playgrounds along the way. There's a Secret Location Egg Hunt at 2pm. People can join the event anytime between 10am and 4pm just by jumping on an Orbus.
Saturday – Fear and chocolate, what a great combo! The Fear Factory have concocted what will be a terrifying experience in trying to find eggs. Recommended for those who need aversion therapy to stop them eating chocolate OR those aged seven and above. Runs Sat and Sun at 10am. If you're wanting something less terrifying on Saturday, head to the Easter-themed Remarkables Market session between 9am and 2pm.
Sunday – Game Over is offering half price Karts and Lazer Tag, along with a mega Easter Egg hunt from 9am. Conveniently located in Remarkables Park, you could even bus or bike there.
Not hot
Easter themed litter. Collect a pocket full of annoyingly tiny tinsel wrappers as you navigate Queenstown this weekend and ponder ways we can make Easter more enviro-friendly. If you figure it out, let me know.
This list is only a tiny snapshot of what's happening in our hood this weekend. Delve a little deeper and you'll discover another ten events that you wish you had time to go to. And you know what? This weekend might be our last chance to enjoy the space and pace we've had for the past couple of years before the #hustlebustle begins again. So, I'm gonna be hanging in the hood – I'm sure I'll see you at an Easter Egg Hunt or two.
Main image: These Easter bunnies, along with others, will be onboard the Orbus on Easter Friday giving away Easter eggs.


---