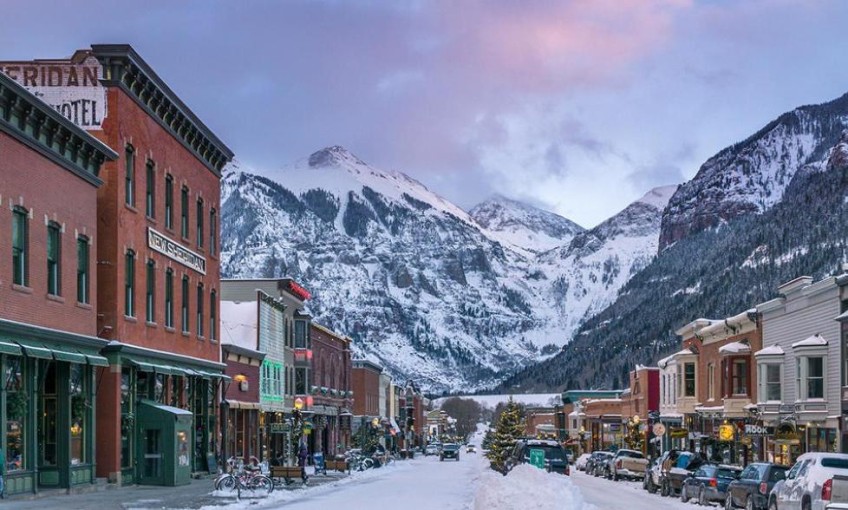 Why are ski towns overseas seeing more suicides?
by Esther Whitehead - Sep 06, 2018
---
Crux writer Esther Whitehead, who often writes on mental health issues, draws our attention to a National Geographic article on the high suicide rates in ski towns overseas, saying the Southern Lakes district experiences similar tragedies but that new initiatives are being introduced to help people who are struggling.
Here's why ski towns are seeing more suicides.
My first thought was to apologise for the melancholic slant but, on reflection, it's an issue on the tip of every New Zealander's tongue right now. Since the very sad death of TVNZ's Greg Boyed, there have been so many social media posts on mental health and depression.
Our district is not immune and there is first-hand evidence of why resort towns like ours can "breed a particular kind of malaise". I urge you to read this National Geographic piece on why ski towns are seeing more suicides - find the link at the end of this article.
A friend, Mel Haarer, sent me this article. Mel is starting some very cool initiatives around mental health, loss and grief (depression is one of the five key stages following loss and grief, so it's all encompassing) and normalising the issues so many of us face.
After our chat, this piece resonated with me, based on the concerns that have been raised locally by Queenstown Lakes District Councillor John MacDonald and other mental health advocates. By shedding light on these topics, we hope our readers will be more open to conversations about mental health.
My bugbear is that we talk about suicide prevention more often than mental wellbeing. Initiatives which focus on mental wellbeing in the education and workplace sectors are where the dollars are best spent. A World Health Organisation (WHO) report shows there are solid arguments from all perspectives in favour of greater investment in public mental health, but the fact is that macroeconomic performance often has priority over broader measures of societal welfare. (1)
It's always a challenge to keep on point when talking about mental health, because wellbeing incorporates and depends so greatly on social values, population wellbeing, health services, ecomomic factors and public policy. The aforementioned WHO report's primary aim is to provide policy-makers, decision-makers and funding agencies with a synthesis of the arguments that have been, and can be, advanced in support of renewed action and investment.
Mel Haarer has brought a half-day workshop to Queenstown on October 17, presented by the Loss and Grief Centre and SYNOD Otago Southland. The workshop is designed for anyone working with people who have experienced trauma in their lives (many people), so may be relevant to human resources managers. It will highlight key knowledge, latest research and resources, and core skills to help participants provide compassionate, appropriate support to those they work with.(2) The workshop costs $55, please register with [email protected]
If you're interested in being part of the conversation, please contact QLDC Councillor John MacDonald. If you need support, please free call or text 1737 any time for support from a trained counsellor.
Read the National Geographic article on suicides in ski towns here.
(1) WHO World Health Organisation Library Cataloguing-in-Publication Data Investing in mental health: evidence for action. ISBN 978 92 4 156461 8
(2) Beneath The Surface Workshop
Main image: Telluride in Colorado. United States' ski towns have some of the country's highest suicide rates.
Esther Whitehead, Crux contributor and long-term Queenstown local, isn't afraid to tackle big issues in her articles. As managing trustee of the Dyslexia Foundation of New Zealand, she is a strong advocate for equity in education. Locally, she is the founder of the Sustainable Queenstown Charitable Trust, which inspires positive social and environmental change.


---