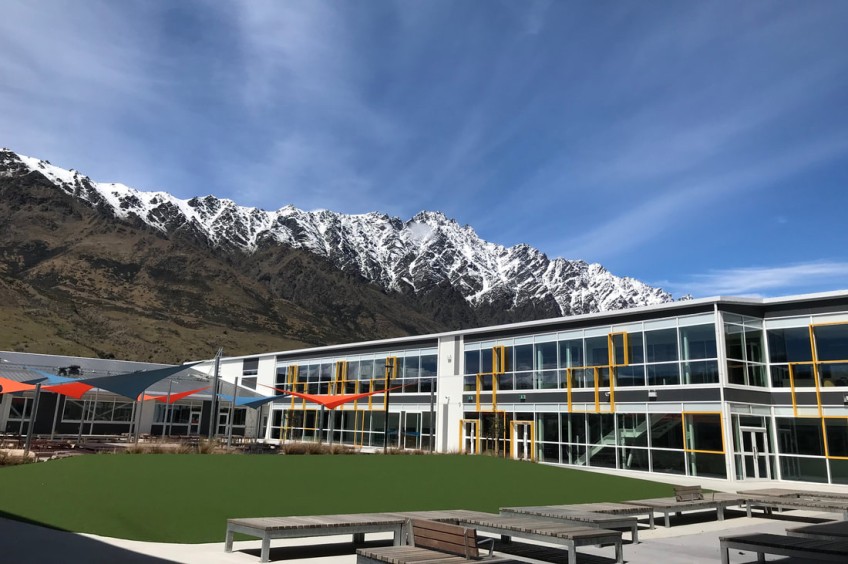 WHS students gain national writing recognition
Sep 14, 2020
---
From Wakatipu High School:
"A group of Wakatipu High School students have recently achieved national recognition for their writing.
Arwyn Donnelly-Cranston's poem ​Blue Belongs to Her​ was shortlisted for the National Schools Poetry Award and selected from over 250 entries as a runner-up for the 2020 competition. This is the second year in a row that Wakatipu High has featured on the shortlist.
Director of the IIML at Te Herenga Waka—Victoria University of Wellington Professor Damien Wilkins, says, "Over the years this competition has featured many writers who have gone on to publish widely and have careers in the arts. We view it as one way of encouraging young writers and their teachers to see imaginative writing as legitimate, valued, and important."
In a slightly different arena was Year 12 student, Elke Koehn who won a national competition run by Better Public Media. Entries were required to address the question: ​Your media life under lockdown - was media useful or a distraction?
Elke's winning entry is a video essay titled, '​TikTok isn't a waste of time​', in which she explains the power, versatility and usefulness of TikTok during lockdown. She won the top prize of $1000, and also $500 that will go toward WHS's Media Studies department.
The judges said: "This video was the most enlightening of all entries, as it presented new information and perspectives. We learnt a great deal about TikTok, which we had previously dismissed as being rather shallow and short-lived." [Elke's entry​ can be viewed here​.]
Fineen Hingston, also in Year 12, was awarded "Highly Commended" by the judges for her essay titled ​Life Uploaded, i​ n which she deconstructs her relationship with the online world. [Fineen's entry​ can be read here​]
Jennifer Smart, Head of English & Media Studies, is proud to see the results. "Our students have always done well in local competitions like the Dan Davin, and to see achievement on a national level is a real feather in the cap for our talented team of teachers. It's their love for the written word that creates energy and momentum."
The teachers are keen to develop an audience for local creative writing, and last year published the inaugural issue of ​Transit​, a journal of writing by Wakatipu High School students. They are currently seeking a partner who would be interested in sponsoring a 2020 edition."


---