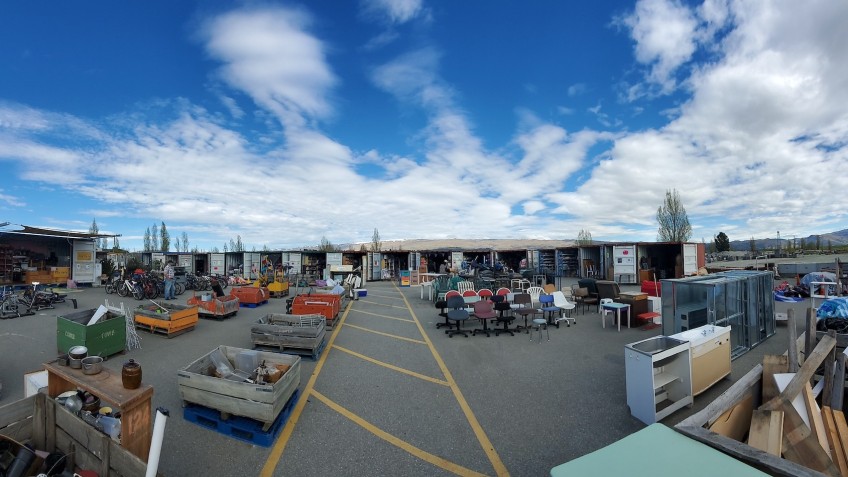 Who'll take its place as Wastebusters exits Alex?
---
A blow for reusing and recycling in Central Otago with the announcement last night of the closure of the Wastebusters operation in Alexandra after more than two decades of diverting waste from landfill.
The community-run recycling enterprise will continue to operate from its Wānaka base, but its services down the road in Alexandra will cease at the end of June.
In addition, Wastebusters is set to ditch its pickup of recycling from commercial customers in Alexandra, Cromwell and surrounds.
In a statement last night announcing the decision, Wastebusters general manager Tony Pfeiffer says its lease is up for renewal in June and it is "time for Wastebusters to face up to commercial realities".
"We've had to make the hard call that it's not financially viable for us to continue to operate on the Alexandra site."
He says Wastebusters remains in a resilient position overall, and the future of the social enterprise is secure.
Wānaka Wastebusters took over from Central Otago Wastebusters at the Alexandra site in 2015, continuing on from its Central Otago counterpart that had been there since 2000.
At the time, a business case was presented with an aim for the Alexandra site, which was struggling to make ends meet, to become a viable standalone operation.
"The Wānaka operations for Wastebusters have subsidised the running of the Alexandra reuse shop and Alexandra recycling services over the last eight years," Mr Pfeirrer says.
"As a social enterprise, we need to ensure that we are financially viable for our people, our place and our impact, so we can continue to work for zero waste into the future. It wouldn't be responsible of us to commit to operating a loss-making site into the future."
The GM is hopeful another organisation will step up to take over the site and the mahi.
"While withdrawing from the Alexandra Boundary Rd site is a very hard decision to make, we are hopeful that we can now pass on the reuse and recycling torch to another social enterprise or business that can keep offering these services to the community."
It is unclear at this stage what role Wastebusters will play, if any, in sorting waste for residents and businesses in the Central Otago district.
Wastebusters says it is continuing to negotiate with the Central Otago District Council to see if there are any ways that Wastebusters can continue working locally.
Both Wastebusters and the council have been approached by Crux for additional clarification on this negotiation as well as the lease arrangement at the site on Boundary Road.
In a statement last night in response to the announcement from Wastebusters, Central Otago District Council infrastructure boss Quinton Penniall says the council is looking at opportunities to continue Wastebusters' involvement in the community providing education and waste minimisation initiatives.
He confirms the council is interested in talking to community groups who might want to re-establish a reuse shop at the Boundary Road site.
"There may be potential for a community-led initiative to take over this service and continue the important work of diverting items from landfill."
He acknowledges the role Wastebusters has played in the community over the years.
"It's always sad to see a valued community service like Wastebusters' Alexandra reuse shop close down. We know how much the shop and Wastebusters have meant to Central Otago over the years, and we understand the difficult decision that the team has had to make."
He says the council is "committed to continuing the spirit of sustainability that Wastebusters has fostered in the community", and he has confirmed mixed recycling drop-off in Alexandra will continue to be available.
Mr Pfeiffer says his organisation is one of the last social enterprises in the country to be doing recycling, claiming "volatile commodity markets and intense competition in recycling markets" to be the cause.
"With the Government delaying plans to bring in a Container Deposit Scheme, we just can't hang on any longer in Alexandra."
There are several commercial recyclers servicing Alexandra and Cromwell businesses, and Mr Pfeiffer encouraging his Wastebusters business customers to continue recycling with one of them.
"We fully appreciate the loyal support that our business customers have shown to Wastebusters through these tough years, and we know this will come as an unwelcome shock to many of them."
Meanwhile Mr Pfeiffer says looking after the Alexandra Wastebusters staff and helping them find new jobs is a top priority for the organisation, as is finding "forever homes" for the site's two resident cats - Sid and Buster.
The detail
Wastebusters Alexandra reuse shop at the Boundary Road site will close on Friday, June 30, with a full hand-over of the site to the Central Otago District Council to happen over the next few months
The community recycling drop-off at the Boundary Road site will be handed over to the council then too
Wastebusters will also be discontinuing its recycling services for commercial businesses and rural communities in Alexandra, Cromwell and surrounds on Friday, June 30 - it says other operators already exist to offer a similar replacement service to businesses wanting to recycle
Wastebusters services will continue as normal in Wānaka at its Ballantyne Road site - that's the reuse shop, Wānaka business and events recycling the public recycling drop-off at Wastebusters in Wānaka and Wastebusters waste reduction advice and community engagement
Main image (Supplied/Alexia Johnson): The end of an era as Wastebusters announces its planned exit from Alexandra after more than 20 years of running a reuse shop and recycling facility there.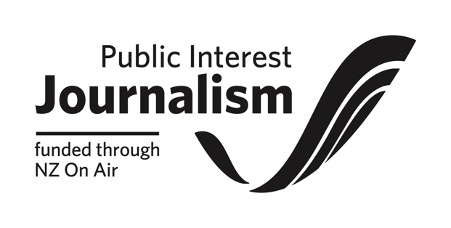 ---