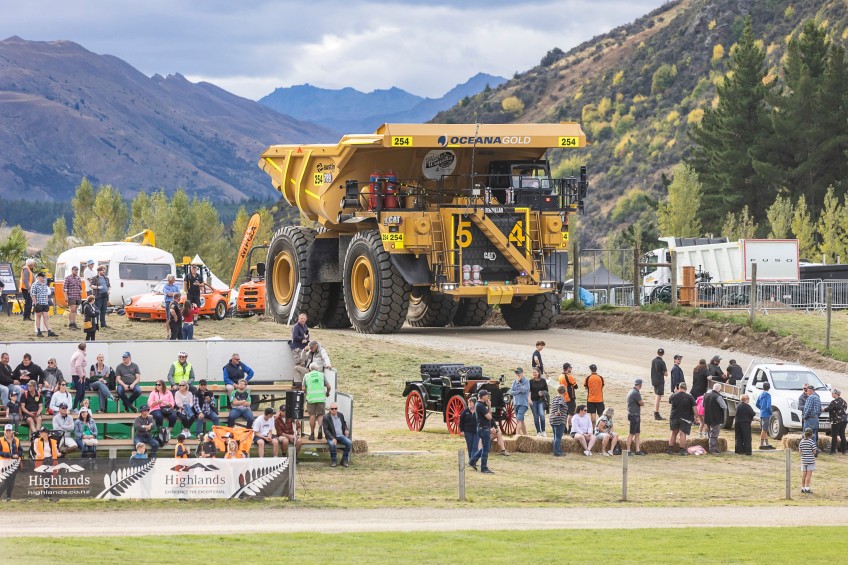 Wheels at Wānaka passes on $100,000 to community groups
May 24, 2023
---
Following a successful three-day event held over Easter, Wheels at Wānaka Charitable Trust will be delivering $100,000 to a range of community groups.

The major recipients are event charity-of-choice organisations Cure Our Ovarian Cancer, which will receive $15,000, and the Wānaka Community Workshop MenShed, which will receive $5,000.

Wānaka community groups whose members volunteered at the event also stand to benefit with nearly $26,000 to be distributed between Aspiring Athletics, Aspiring Gymsports, Aspiring Rotary, Mt Aspiring Kapa Haka, Rotary Wanaka, Wanaka Biathlon Club and Warbirds Over Wānaka flying scholarships. In addition, the Land Rover 75 Year Anniversary Rally raised $9,000 for LANDSAR Wanaka thanks to the efforts of rally director Rod Corbett.

Free market space and fundraising opportunities were also provided to the Upper Clutha Plunket, Hepatitis C Awareness, Wānaka Lions and Wānaka Rowing and Pioneer Netball Club's BBQ.

"The team and are I delighted with this year's results and can't thank the vehicle owners, partners, volunteers and patrons enough for the vital roles they play in our show," event general manager Allan Dippie says.

"Wheels at Wānaka was established to give back to the community and to encourage the preservation of precious vehicles and their history. We'll also be distributing a percentage of profits to some of the passionate clubs who work tirelessly towards this common goal also," Mr Dippie says.

The West Otago Vintage Club will receive $10,000, with a further $8,500 shared between the Southland Steam and Traction Engine Club, South Canterbury Traction Engine and Transport Museum, Binders Down Under, NZ Vintage Machinery Club, Vintage Car Club NZ Central Otago Branch and the Tuapeka Vintage Club.

Wheels at Wānaka can now claim the title of Australasia's biggest all-vehicle show as this year's attendee numbers topped 40,700, up from the 25,000-strong crowd in 2021.

Organisers say this resulted in an injection of $19.2 million of total direct spending into the Queenstown Lakes economy in April 2023 ($10.3m on 2021) and $13.5 million of event motivated expenditure ($6.9m in 2021).

Wheels at Wānaka is scheduled to return from April 18 to 20, 2025.
Main image (Supplied/Neil Kerr): OceanaGolds Cat 789 dump truck makes its way into the parade ground at Wheels at Wānaka, held over Easter Weekend 2023.

---