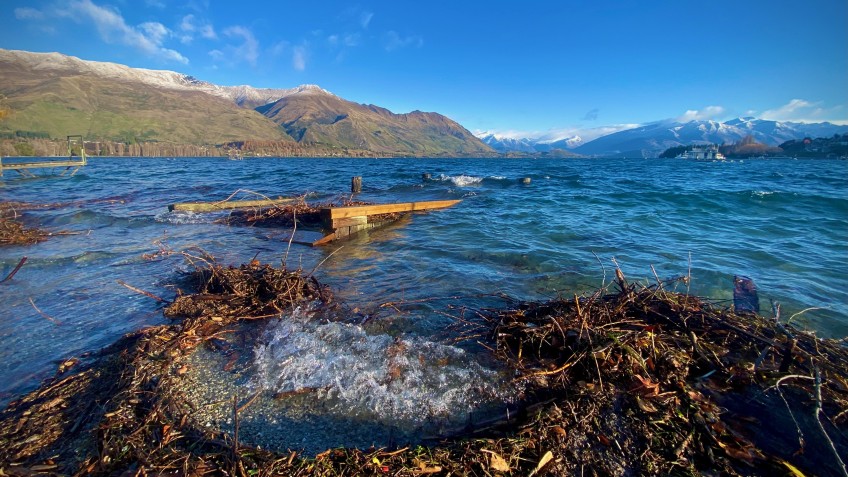 Water level in Lake Wānaka rising with rain on the radar
---
After a night of pouring rain in Wānaka, the town's lake level is fast approaching alert status, with more rain in the forecast for the long weekend.
But at this stage the Otago Regional Council is not expecting that the lake will reach a level that may result in flooding.
ORC duty flood officer and natural hazards manager Dr Jean-Luc Payan says he is still expecting the level of the lake to rise in response to heavy rain on Sunday, and says people should keep an eye on what is happening with both the weather and lake.
The council will be actively monitoring the weather situation as well as the river and lake levels 24/7 and will continue to liaise with relevant services - like Emergency Management Otago and the Queenstown Lakes District Council - as necessary, he says.
The council continually tracks water levels in the lake, and its last read puts it at 278.7 metres above mean sea level.
The lake is considered 'high' at 279.4 metres, while at 280 metres there is the risk of flooding.
While sunshine is expected today and Saturday, by Sunday the MetService long forecast for Wānaka predicts rain on Sunday, easing to a few showers in the afternoon and into Monday.
Historical flooding in Wānaka in November 1999 happened when the lake reached 281.3 metres above mean sea level; in May 2010 flooding happened when the lake reached 279.4 metres.
Main image: A submerged jetty on the edge of Lake Wānaka, as the lakes water level hits 278.7 metres above mean sea level, edging flood alert status with rain in the long-term forecast, Friday, June 2, 2023.


---