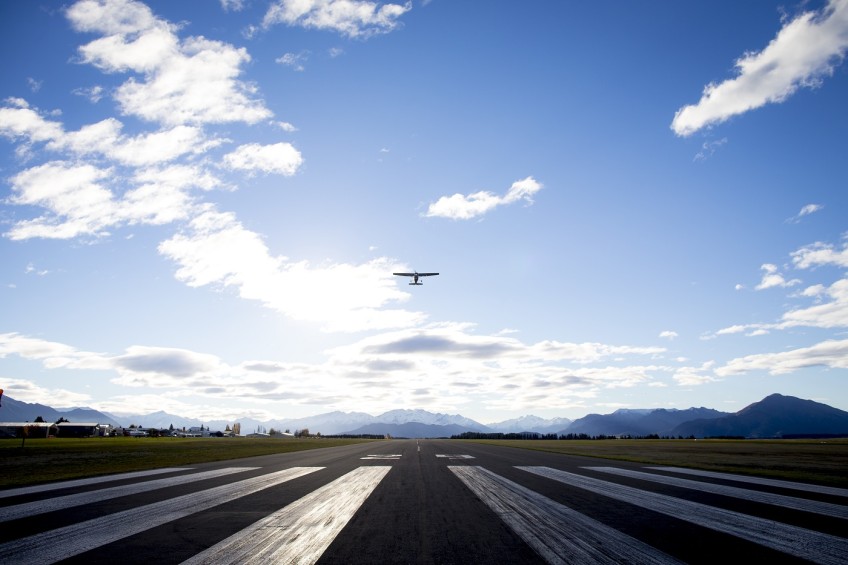 Wanaka's Ed Taylor argues for airport expansion
by Ed Taylor - Sep 03, 2019
---
Opinion piece from Wanaka Community Board member Ed Taylor.
I believe the expansion of Wanaka airport will play a crucial role in the town being able to diversify its economy, providing better paying jobs and allowing our best young people to stay in the town they grew up in.
During the current debate I am hearing from lots of people who have made their money living in other areas of New Zealand and overseas and then moving to Wanaka and wanting to keep it pretty much the way it is now. I understand where they're coming from but are they being fair?
I appreciate that most of our young people will leave to gain tertiary qualifications but after that what career opportunities are there for them here? Not a lot.
I believe there is huge potential to grow sectors such as aviation, education, high-value agriculture and technology-driven business initiatives. Having a good domestic air service out of Wanaka, including jets connecting us to Auckland and the world, would be a great place to start.
I remember the naysayers in Dunedin who fought against the stadium. Thankfully they didn't win and now the region has a world-class facility attracting the very best international concerts and hosting everything from Rodeos to Beer Festivals.
I believe tourism will always play a crucial role in our local economy but we need to diversify our offering to give the town more resilience. And as we become less reliant on tourism then we can better target the type of visitors we want here.
I hope the Queenstown Airport Corporation takes the opportunity to be bold with its plans for Wanaka. Let's build the world's most amazing small airport terminal, it could be our own Sydney Opera House. So visitors are wowed from the moment they arrive. QAC owns lots of land at the airport, why not cover a large part of it in a solar farm creating enough energy to power the whole airport and maybe even Luggate? Let's be a town of brave, creative, outward thinking people.
I firmly believe that blocking airport expansion and other anti-growth initiatives will eventually result in Wanaka becoming an even more expensive place to live shutting out our children and average New Zealanders.
Ed Taylor 0274 307 549
I am currently a member of the Wanaka Community Board and am standing for a second term.


---