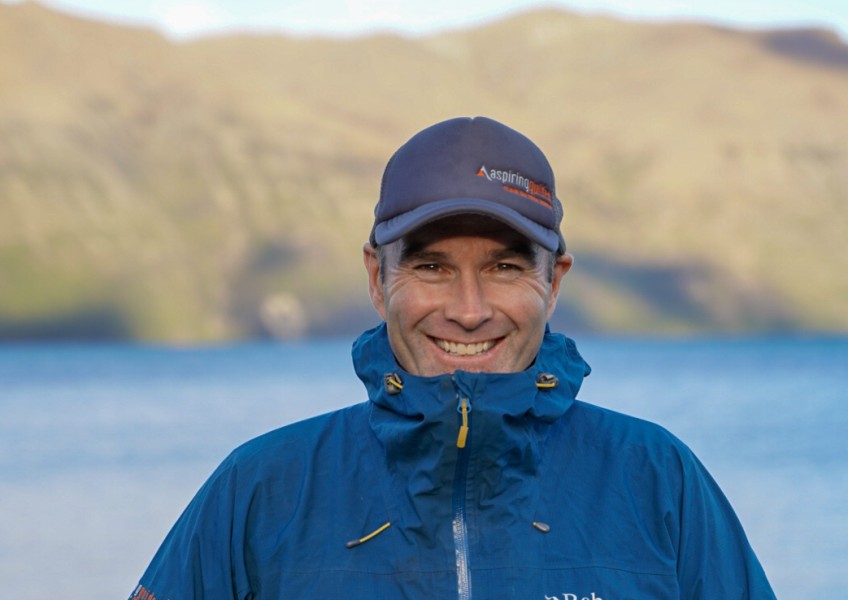 Wānaka's Aspiring Guides acquired by Doug Beech
Jun 17, 2023
---
From Aspiring Guides, Wānaka.
"Well known local tourism guiding business Aspiring Guides has recently been taken over by local tourism advocate Doug (Beechy) Beech (main image above). Having worked in the guiding and tourism industry for over 20 years, Doug brings a fresh approach to the guiding business which has a long history in Wanaka.
"I see an opportunity to reinvigorate the business off the back of a tough few years and give it a fresh new approach. We are bringing back to life our key products to enable safe access to the mountains but also changing the business to be a more regenerative and sustainable model. I want to make sure that Aspiring Guides is not just taking people into the mountains but that we are doing it in a way that is sustainable for our environment and community from the start. We are looking at all layers of the business to lower our impact and we're on the search for local projects to support", Doug Beech.
Aspiring Guides has extensive access to Department of Conservation land plus exclusive access to private land on both Branches and Rob Rosa Stations where they create unique trips and offerings in areas that are not easily accessed.
"Our private huts on Black Peak and Rob Rosa Station offer access to some of the best backcountry experiences in the Wanaka region" says Beech.
To celebrate the start of the winter 2023 season Aspiring Guides are holding backcountry educational evenings led by local guides Tom Wilmot and Dan Phillips are free for the community to attend. The first event is limited to 30 pax and is being held at 7pm, Friday 30th June at BSocial, 60 Anderson Rd, Wanaka.
"Hosted by our local guides Tom Wilmot and Dan Phillips, our free winter education evenings are about ensuring the local community have the opportunity to learn and upskill themselves for the winter. The events will cover avalanche awareness, equipment and identifying risks in the backcountry. It's all about keeping safe in our amazing environment" says Beech.
For winter Aspiring Guides are offering a range of avalanche courses and backcountry touring trips into private huts suitable for all skill levels."


---