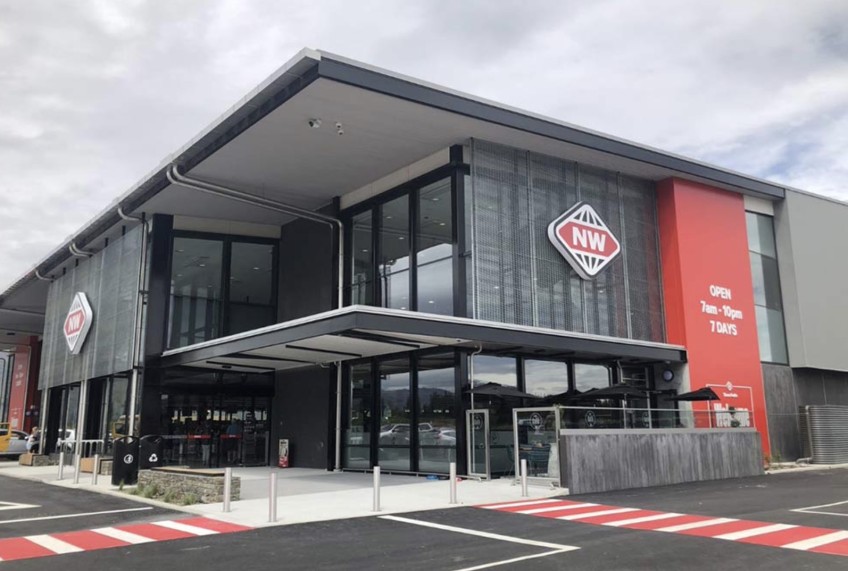 Wānaka supermarkets to open Good Friday despite trading laws
---
Despite copping fines in January for flouting Easter trading laws last year, Wānaka's two New World supermarkets are set to open again tomorrow, along with a few other businesses.
Tens of thousands of visitors are expected to come into town over Easter, and the owner-operator of New World Wānaka, Stuart Hore, doesn't want them to be met with closed doors, even though the Shop Trading Hours Act 1990 means they should be.
"One of the first things visitors do when they arrive is head into town to look for the supermarket and get supplies. It can be disappointing, to say the least, to find the supermarket closed…We'd like visitors to feel welcomed and to be delighted by our beautiful town."
Three Parks owner Dean Barley shares the same sentiment, saying they'll be mainlanders coming to spend time in baches and cribs, lots of wedding parties, and general holidaymakers in town for the four-day break.
"When they arrive, they'll be expecting to be able to get all the things they want and need to have a relaxing and enjoyable time here in Wānaka and we feel we have a responsibility to provide this."
The owner-operators say their reason for opening is to serve the community, but it wasn't seen that way in January by the Labour Inspectorate or Christchurch District Court.
The two businesses copped $750 fines for trading on Easter Friday in 2022 and breaching the Shop Trading Hours Act 1990. The maximum penalty is $1,000.
However, down the road in Queenstown, businesses have the choice to open or not – it is one of three towns in New Zealand exempt from the Act. Also excluded, Paihia, and shops within Picton's Mariners Mall.
Advocating for a law change in Wānaka was Emma Wooster, the head of public relations for New World's Foodstuffs NZ.
"We want to do what's right by our customers and the growing Wānaka community, who've had a tough few years as a result of the pandemic. It would be fantastic to see Wānaka given the recognition it deserves as a holiday destination in the eyes of the local trading laws."
In the South Island, the only other New Worlds set to open tomorrow are in Queenstown and Kaikoura.
Workers at the two Wānaka stores have been given the individual option to work on that day, and Ms Wooster says many were "eager" to.
As a result of a local law change by the Queenstown Lakes District Council in 2016, retailers within the district are allowed to trade as normal on Easter Sunday.
Now, bars, restaurants, and cafes are allowed to be open in a takeaway capacity, and Wānaka's Big Fig co-owner Chrissie Lahood says they're expecting it to be "crazy busy".
A small number of staff have taken Easter off, but most are working and she believes they're keen to.
"What's not to like about extra pay and a day in lieu."
It'll also be business as usual for the Wānaka Camera Shop, although it's not legally not allowed to open, with owner Steve Worley saying the compulsory closure on Good Friday is "a silly rule".
His store has previously come under fire for non-compliance with the Shop Trading Hours Act, and has been taken to court on two occasions.
The last time, there was no fine dished out, or anything put on his criminal record as a sole trader.
In court, he says the judge told him trading on Easter was "the lowest level offending you can do in New Zealand".
Since then, he's continued to stay open over Easter, despite the risk involved, because if the business did receive a $1,000 fine it "would hurt".
But he doesn't think he's doing anything wrong; rather, it's his view he's filling a need in the community.
"All my staff are off, I'm not exploiting them. We're still trying to recover our business after Covid.
"We're the only photographic store and in the most photographic part of the most photographic country.
"We're expecting it to be as busy as usual."
In Queenstown, there are businesses on either side of the fence, with Queenstown Ice Rink using Good Friday to host their grand reopening, whereas Hunting and Fishing Queenstown are closing "so the team can spend a well-deserved day with their families", respective social media posts say.
However, there's still some confusion around the trading laws in the tourist town.
Part-owner of Lusso Boutique Queenstown Amie Saxton told Crux today it hasn't been yet decided if it'll be open.
"We haven't really discussed it, we weren't sure what the laws around it were and when we were allowed to be open."
She shares ownership of the business with two others, and they hadn't yet finalized Easter hours. However, she says if they're legally allowed to be open, they will be.
The business always does well with holiday trade, as there's lots of extra customers coming through the door, Ms Saxton says.


---