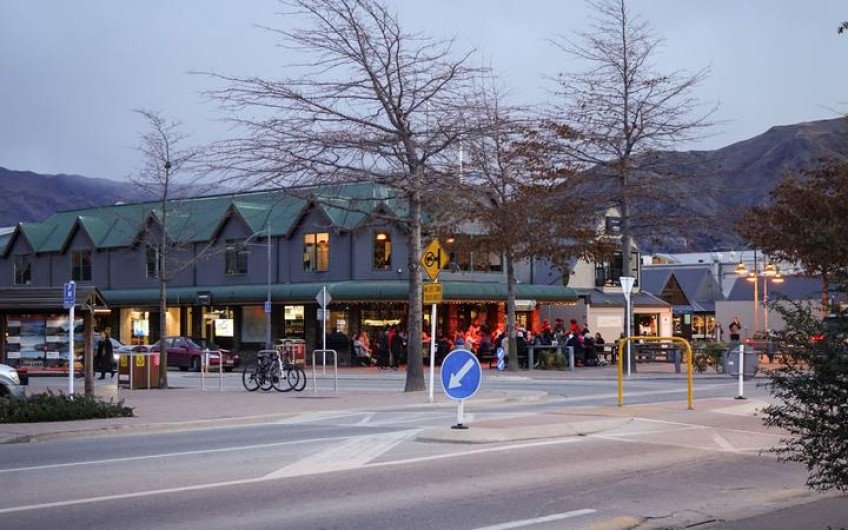 Wanaka resident kicks off breakaway council campaign
---
A Wanaka resident is so frustrated by what he says is dysfunctional QLDC representation that he is launching a campaign to breakaway and initiate the formation of a new local council.
Waitaki MP Jacqui Dean confirmed to Crux this morning that Dean Rankin had been in touch and that he only needs to get 10% of the Wanaka population on board in order for the Local Government Commission to examine the idea of a boundary change.
Mr Rankin, a 43 year old born and bred Wanaka auto mechanic, was initially disappointed to see local Wanaka contractors passed over for QLDC construction work but then his mission became broader.
"Wanaka's population, including Hawea, will soon be as big as Queenstown" Mr Rankin says, adding that there is more flat land around Wanaka making it likely that growth will be at a faster pace. "We need our own voice."
Social media comments seem supportive of Mr Rankin's idea with discussion around the merits of joining the Central Otago District Council - some saying that "going it alone" would be the best choice.
MP Jacqui Dean has advised Mr Rankin that once he has 10% of the local population signed up via a petition then the Local Government Commissioners will take a good look at the Wanaka case. "The Commissioners are all ex Mayors and people with strong local Government experience."
The Local Government Commission guidelines on boundary changes can be read here.
The Local Government Commission in making a decision takes the following points into account:
the scale of the potential benefits
the financial, disruption and opportunity costs of implementation
the risks and consequences of non-implementation
the effect on existing communities of interest
the degree and distribution of public support
the degree and distribution of public opposition.
It seems likely that Mr Rankin will be able to get 10% of Wanaka and Hawea residents on board given that Mayor Jim Boult received less votes in the last local election than his opponent Nik Kiddle. Wanaka residents also scored a High Court victory over planned airport expansion via a judicial review earlier this year.
Local Wanaka Councillor Quentin Smith has sympathy for Mr Rankin's position.
"Wanaka has long felt disenfranchised being the smaller sibling to Queenstown, and feels it has very different priorities.
"It doesn't surprise me that there is a move in the community to look at local government boundaries. I welcome the discussion, and understanding the pros and cons including the economic implications on ratepayers. "
There has also been widespread media coverage of Wanaka residents feeling that QLDC expenditure in the district unfairly favours Queenstown.
Mr Rankin's petition is here.


---