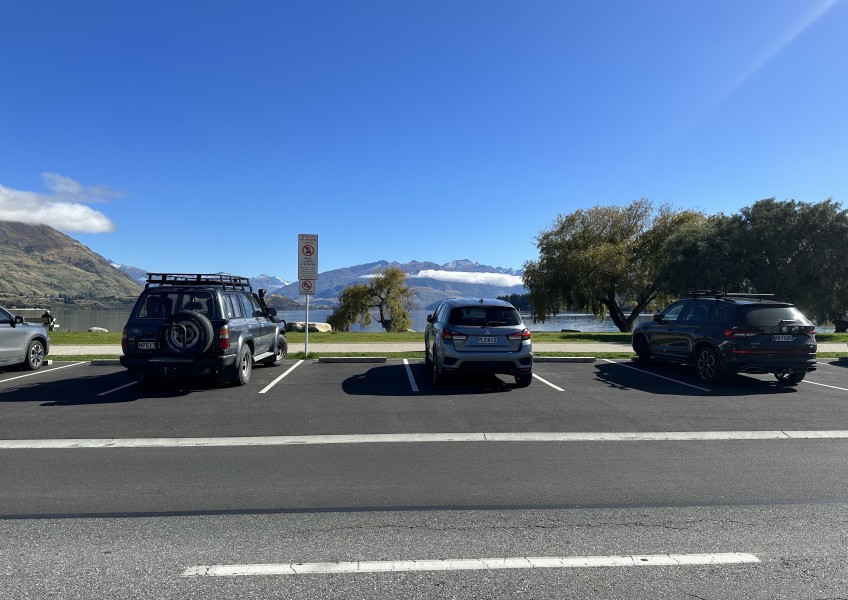 Wānaka lakefront parking restrictions made permanent
---
Restrictions on how long visitors to the Wānaka lakefront can park up are set to continue, while the oversized freedom camping warning signs will be ditched.
That was the decision of elected members at today's meeting of the Wānaka-Upper Clutha Community Board, who opted to make timed parking limits permanent for the ten new parking bays along the Roy's Bay Recreation Reserve.
The decision comes after a two-month trial of four-hour restrictions on nine of the bays and a 30-minute limit for the bay closest to town over the summer period.
Speaking at the meeting, deputy mayor Quentin Smith supported the restrictions, but not the associated signage.
"The biggest criticism there is about the visual impact of the signage associated and freedom clamping signs."
QLDC parks and open spaces project manager Maddy Dowman says the height of the signs will be reduced following today's meeting, which will reduce their visual impact.
"It's been recognised that the signage still needs improving," Ms Dowman says.
The larger signs designed to deter freedom camping vehicles will also be removed.
The council says there haven't been issues with freedom camping at this specific spot, and if it becomes an issue the signs will be put up again.
An idea was floated to only have parking restrictions on the five bays closest to town, to further cut down the amount of signage required, but this was not adopted.
The council covering report says the Roy's Bay Recreation Reserve parking spaces have previously been used by workers and non-reserve users for all-day parking.
Councillor Barry Bruce, who drives past the bays regularly, says there's generally still available spaces in the bays further from town, but he can see potential problems once the ski season starts.
"During the winter months, when you've got a lot of ski-field workers looking for somewhere to park their vehicle before they're picked up to be taken up the hill, I do think we stand the risk of having people park there all day every day and removing those parks from public use effectively."
Community board chair Simon Telfer says there are other options for workers or day-trippers wanting all-day parking, including Brownstone Street, Pembroke Park along Ardmore Street, the Dungarvon Street carpark, or Lismore Street.
"Every time we park closer to town and stay there all day is a park that a potential customer or client can't take. So it may require walking an extra two or three minutes in the morning and in the evening."
The only member to vote against the restrictions was Wānaka-Upper Clutha councillor Lyal Cocks, who didn't agree with the time limits, and queried whether there had been enough of a trial.
Ms Dowman says there had been limited feedback on the restrictions following the two-month trial.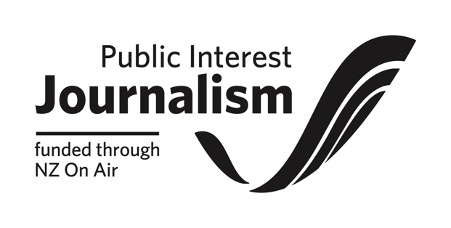 ---