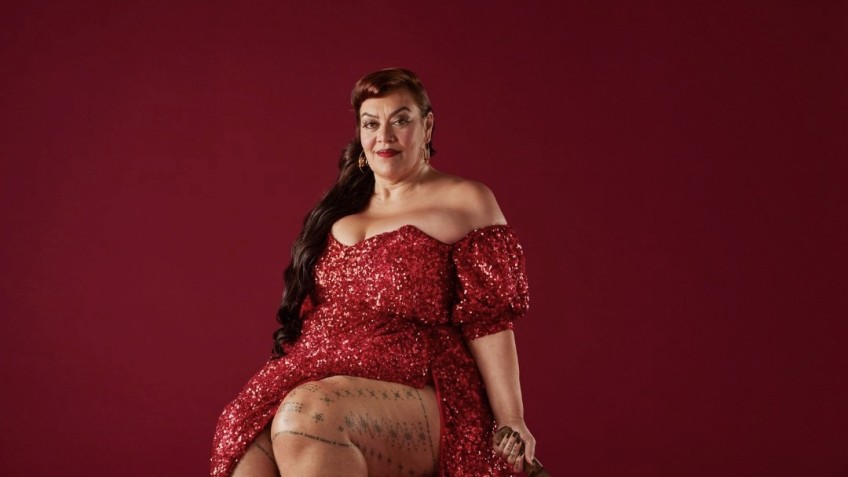 Wānaka festival directors want to challenge their audience
---
No disrespect to local eateries, but the organisers of this week's Wānaka Festival of Colour would hate audience members to leave their events chatting about what they're going to eat for dinner.
Charlie Unwin is the executive director of the week-long autumn arts festival, which kicks off Saturday.
It's his view "the arts has a responsibility to create a response".
"I've always said the last the last thing I want when someone leaves a show is to walk out and say 'okay, what's for dinner?'. You want them to be talking about the show – whether they enjoyed it, what issues came up, that sort of thing."
His view is backed by the festival's artistic director Sophie Kelly.
It's a good thing they think that way, because one of next week's festival acts has become something of a political football.
Tusiata Avia is an Ockham-winning poet whose work will be presented on stage in Wānaka in The Savage Coloniser Show.
The show's based on her book – a poetry compilation that includes a piece called 250th anniversary of James Cook's arrival in New Zealand.
As Stuff reporter Michelle Duff describes it in this interview with the author, the poem is about a "carload of brown girls seeking grisly revenge on Captain James Cook".
Act Party leader David Seymour has called the work "racist". Other opponents are saying it's equivalent to "hate speech", promoting violence and blatant racism towards white males.
When viewed in isolation the Cook poem can be seen as divisive, Mr Unwin says, however it is only one work within an award-winning book, and only a small part again of the production that stems from it.
"You can't take one small piece out of context. We're saying 'come see the show, and then make up an opinion'."
Mr Unwin admits "there'll be pockets of society who will be uncomfortable" with the subject matter, and he's ok with that.
So is Ms Avia – in her interview with Stuff, she says she "thinks it's good for white people to sit and squirm a bit. I mean, we're (brown people) squirming all the time".
Mr Unwin has taken Ms Avia's work to other venues in New Zealand and as far as New York, and he describes her as "one of the most influential and powerful voices in poetry and the arts in New Zealand".
What she writes is a representation of her "lived experience" and she has "a definite story to tell that the country needs to hear", he says.
It excites him to have "different parts of society being represented on stage" – a monocultural appearance onstage will only entrench a monocultural audience off, in his view.
"The arts should be inclusive.
"There may be a young Pasifika student in Wānaka, who isn't thinkg about the arts and they come along and see a show like that, and they say 'well I can see myself on stage, or writing, or a potential audience member in the future'."
The Savage Coloniser Show is the follow-up to Ms Avia's Wild Dogs Under My Skirt, which was a sell-out event at the Wānaka festival in 2019.
It debuted at the Auckland Arts Festival last week, with a review by The Spin Off saying its sell-out opening night at Auckland's Q Theatre "couldn't have felt any further from the controversy".
The show is directed by Samoan-born Anapela Polata'ivao and a troupe of actors will theatrically present Ms Avia's poems on stage.
The festival's blurb calls it an "unapologetic examination of race and racism...full of bold humour, courage and lacerating truths".
Mr Unwin says festival organisers have received two complaints about the inclusion of the show in this year's festival content, which they have responded to, but many more people have bought tickets to see the content for themselves.
He says the festival receives some funding from the Queenstown Lakes District Council, but ratepayer money does not directly pay for "programme delivery" but rather the "infrastructure" of the festival.
The Savage Coloniser Show has been supported by Creative New Zealand, and the Act Party leader is one of those who's called for taxpayer money to be withdrawn.
In a statement earlier this month defending its support, Creative New Zealand says "art is where ideas can be explored, tested and shown".
"We are aware there has been recent criticism of the book's poems; it is important to note that while a single poem has offended some readers, it sits within the context of a whole book that draws upon multiple, imagined perspectives exploring colonisation and its aftermath."
The Wānaka Festival of Colour starts Saturday, March 26 and runs through until Sunday, April 2.
Also in the line-up of events is a world premiere by The Royal New Zealand Ballet that marks the centenary of Katherine Mansfield's death, internationally acclaimed one-man show Maureen: Harbinger of Death, and Force of Nature, acoustic chamber music performed as a tribute to New Zealand's precious flora and fauna.
Closing the festival on the final Sunday night will be Wellington band The Phoenix Foundation, set to perform at the Pacific Crystal Palace.
Main image (Wānaka Festival of Colour): An award-winning poetry collection by Tusiata Avia, from Christchurch, has been turned into a show that is coming to the Wānaka Festival of Colour.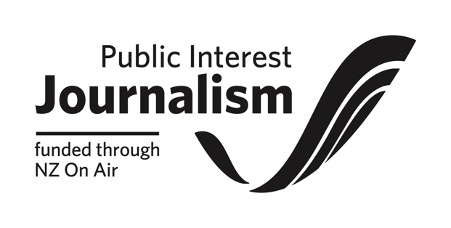 ---