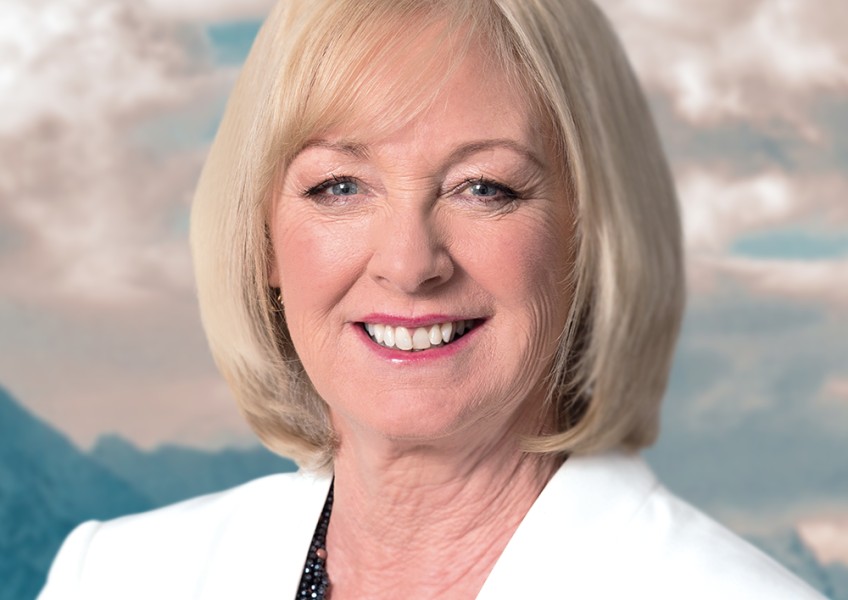 Waitaki not so Blue any more
---
Voters of the Waitaki electorate may have returned National's Jacqui Dean to Parliament for a sixth term, but the majority have given their second tick to red.
In an electorate historically won comfortably by National, Labour has received 43.8 percent of the party vote, compared to National's 31.6, with prelimerary results counted.
In 2017, National won the largest share of Waitaki's votes – 54 percent to Labour's 30 percent.
Sporting blue hats and pom-poms, Ms Dean along with family, friends and supporters has been at the Brydon Hotel in Oamaru this evening awaiting announcements of vote tallies.
And it's been nail-biting stuff for the incumbent, used to being elected by overwhelming majorities.
Ms Dean has received 17,615 votes, giving her a winning margin of just 3,168 - at the last election, Ms Dean secured a winning margin of 12,816.
At different stages throughout the evening, as vote counts trickled in, Ms Dean's closest opponent Labour Party candidate and University of Otago politics student Liam Wairepo lead the vote.
The 21-year-old and first-time campaigner has ended the night with a huge 14,447 votes.
Adorned with a lei by members of the Pacifica community in Oamaru earlier this afternoon, Mr Wairepo says the results show voters in Waitaki are looking for a fresh start.
"It's really great to see that a lot of the work has paid off and the party vote is the one I'm really proud of.
"This has been a safe, safe seat for a long time...To get the party vote, for such a blue electorate - times are changing.
"I think it says a lot about the Labour Party and I think it also shows that people aren't resonating with the incumbent anymore. When you have 15 years' crack at it and you haven't been delivering, people get sick and tired of it.
"People have been quite receptive to having a fresh set of eyes and someone who speaks in plain English, someone who doesn't dodge questions, hasn't been involved too much in politics."
He'll be sticking around to advocate for the electorate throughout the non-election years and plans to stand for the Labour Party at the next election, he says.
Meanwhile, Ms Dean says despite it being disjointed due to Covid restrictions; she has enjoyed the hard-fought election campaign.
"I feel humbled to be re-elected as the MP for Waitaki - it was a closer result than in previous elections, but I have never taken this seat for granted.
"Waitaki is the third largest electorate in the country and the campaign period allowed for a good chunk of time away from Wellington for me to travel across the electorate to meet with people and take part in a few healthy debates along the way.
"My sense in talking to people is that they are firmly focussed on what lies ahead – the need to rebuild the economy, create jobs and get ourselves into a strong position once again."
Once the pom-poms are put away, it will be back to business for Ms Dean, working between Wellington and all corners of the electorate to serve Waitaki voters.
"I've never been one to sit in the office waiting for people to contact me.
"I want to make sure the people and towns that make up this electorate are not left behind and that the industries that local people rely on are supported by government."
Representing the Waitaki is a privilege she takes seriously, she says.
"There's something incredibly humbling about seeing your name on election night with the number of people who've voted for you alongside it."
Under the leadership of Judith Collins, Ms Dean has been promoted to number 14 in the caucus rankings.
She holds the party's conservation, housing and urban development portfolios.
Extended results expected tomorrow will further break down votes by polling booth, painting a clearer picture of where party support was strongest in communities across the electorate.
Boundary changes earlier this year mean the electorate now includes an area around Palmerston, and no longer includes the Alexandra and Clyde areas, which instead fall within the newly-named Southland seat.

---