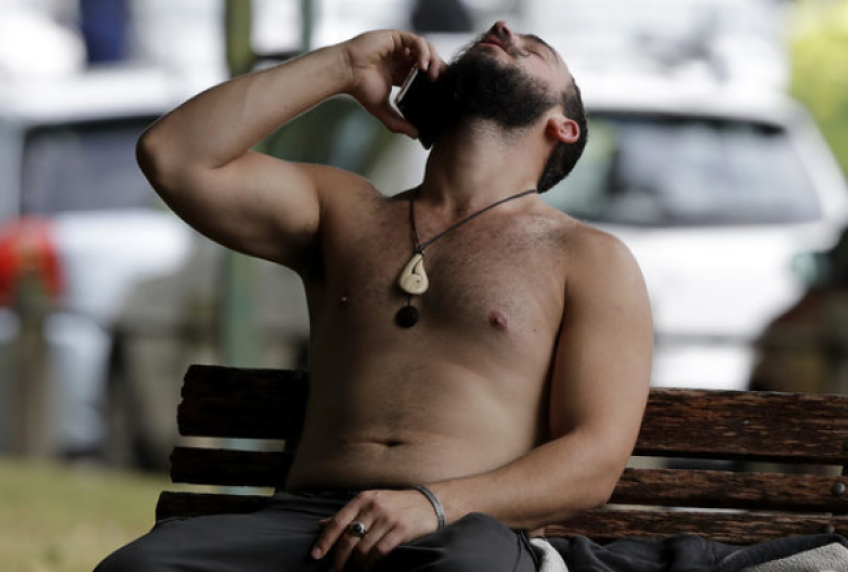 US migrant to Kiwis - "May New Zealand's deadliest mass shooting also be its last"
by Sumi Hahn - Mar 15, 2019
---
Former Seattle resident Sumi Hahn now  lives in Queenstown and has written for Crux on the Arts - but she has written this piece as an intuitive, and fundamental, response to today's terrorism in Christchurch.
"Mom, google Christchurch." Why was my 16-year-old daughter texting me during the school day?

I did. And the headlines punched me in the gut. A mass shooting at a mosque. I shook my head. Here in New Zealand?

My husband and I moved with our three children to the South Island from Seattle two years ago, to chase his long-cherished dream of making wine in this beautiful country. We've been pinching ourselves every day, grateful we get to live in a place where I don't need to worry about our children getting shot at school. The bad news in New Zealand wasn't nearly as bad as the news in the US. Instead of news stories about opioid epidemics and shootings, there were stories about traffic accidents and drink driving, or wilding pines and too many rabbits.

That sick feeling you're experiencing now, New Zealand? It's the gaping holes torn into your understanding of your country, holes made by violent men infected by fear and madness. 

I know the feeling too well. In Seattle, our children experienced lockdown four times because of active shooters near their school. I know far too well how those parents in Christchurch felt today, after getting a notice from school that their children were in lockdown because of an active shooting situation. 

At first, your brain struggles to comprehend the situation. Next, you go into denial. "This can't be happening." Then, when you finally accept what is happening, the fear and panic set in.

In the US guns and shootings are so commonplace that only the really big mass shootings make national news. The problem there is actually worse than the news stories let on.

I know, without needing to google it, that the Christchurch shooting is the deadliest mass shooting ever to happen in New Zealand. I also know that everyone in this beautiful country will start grieving for the loss of New Zealand's innocence. 

If I were in the US, I'd be sinking into despair right about now, because this is the point at which US lawmakers always offer thoughts and prayers, but do nothing to stem the violence there. 

But since I'm in New Zealand now, I'm daring to hope. I'm hoping that this country will take real steps to prevent this atrocity from ever happening again. May New Zealand's deadliest mass shooting also be its last.


---