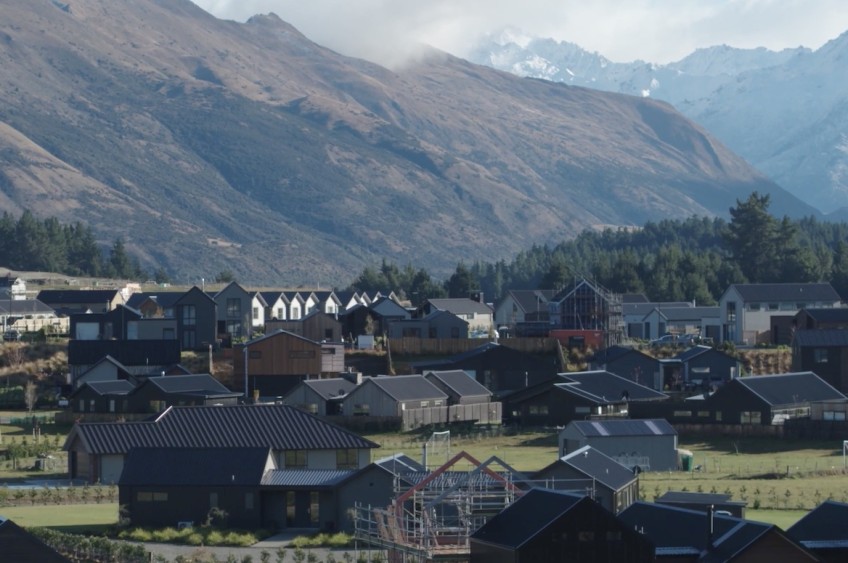 Upper Clutha power project: community forum outcomes
Jun 14, 2021
---

An online forum has heard that the Upper Clutha is likely to be the first example in New Zealand of a fully integrated, multiple source local electricity grid.
The forum featured key figures from the electricity industry and was moderated by WAO co-founder and Wanaka local Monique Kelly.
Taking part were:
John Hancock - Chair of the Electricity Authority's Innovation and Participation Advisory Group
Glenn Coates - General Manager, Asset Planning and Management, Aurora Energy
Eric Pyle - Director, Public Affairs and Policy, solarZero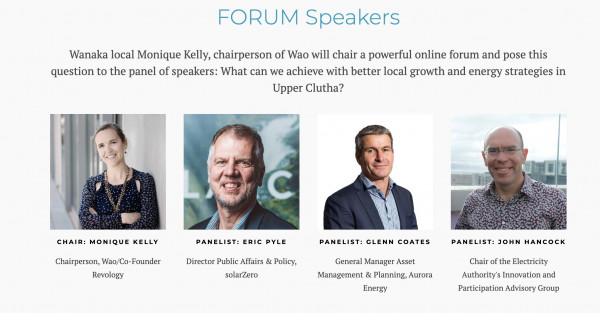 One of the key outcomes of the forum is that there was no single silver bullet to solve climate change challenges, but in the words of John Hancock "it is more like there are 120 silver bullets."
However, the ability of the Wanaka and Upper Clutha community to help influence the direction of NZ's response to climate change was emphasised on multiple occasions during the forum.
Some of the key pieces of information disclosed during the forum were:
The adoption of solar power in the Upper Clutha can delay the cost of upgrading the lines connection with Cromwell - thereby reducing the impact of future power price increases.
"Smart" solar power batteries linked to a new two-way local power grid can smooth peak energy requirements - a key factor in future captial costs.
A hydro power station at the Lake Hawea control gates could be part of future energy plans.
Domestic solar power batteries might find a new life in future shared power storage solutions - with a 50 year life span.
Electric Vehicles may soon have their batteries become part of an integrated grid load balancing system.
Regulators are looking at new ways for residents to share and sell power back to the community.
Aurora Energy has agreed a special Upper Clutha pricing system that allows solarZero to offer guaranteed savings
Wanaka and the Upper Clutha are at the leading edge in NZ, even globally, of how these various systems can be integrated - now and in the future.
Companies like solarZero will offer both a lease and "pay up front" finance package to suit different residents' preferences.
The best way to understand the depth of these dramatic new Upper Clutha concepts is to watch the 45 minute forum. Here's the full video recording.
A second community forum in early July will take the conversation forwards in terms of practical steps. Participants who take part in both forums are eligible to take part in the Panasonic prize draw.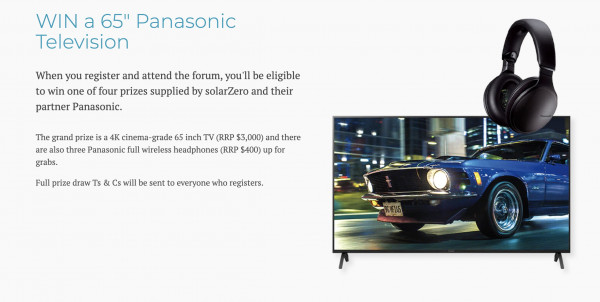 Crux and solarZero online Forum Competition Ts&Cs
To be eligible to be in the draw to win the prizes, entrants must register and attend at least one of the two online forums hosted by Crux and solarZero in June/July 2021. Entrants who attend both events will receive two entries into the competition to win a prize. Only one prize will be awarded per entrant.

Entrants must be a current resident of Upper Clutha in New Zealand. Proof of residence may be requested.

Prizes consist of one Panasonic 65" 4k LED TV with HDR Cinema Display (RRP $3,000) and three Panasonic full wireless headphones (RRP $400).

One winner per prize will be drawn on 16 July 2021. All eligible entries will go into a random draw. The prize cannot be exchanged for cash and is non-transferrable.

This competition is run and administered by solarZero. The winners will be contacted directly by a solarZero representative from the contact information provided in the event registration, arrangements will be made to deliver the prize to each of the winners addresses. If the winner cannot be contacted after two weeks, the prize will be redrawn.

Employees of Crux Media Trust and solarZero are not permitted to enter the competition to win prizes, but may attend the online forum events.

By entering the competition, entrant's give solarZero permission to contact for marketing and promotional purposes. Personal contact information will not be shared outside of this competition or solarZero marketing database. Individuals will have the option to unsubscribe from the database following the first contact.


---