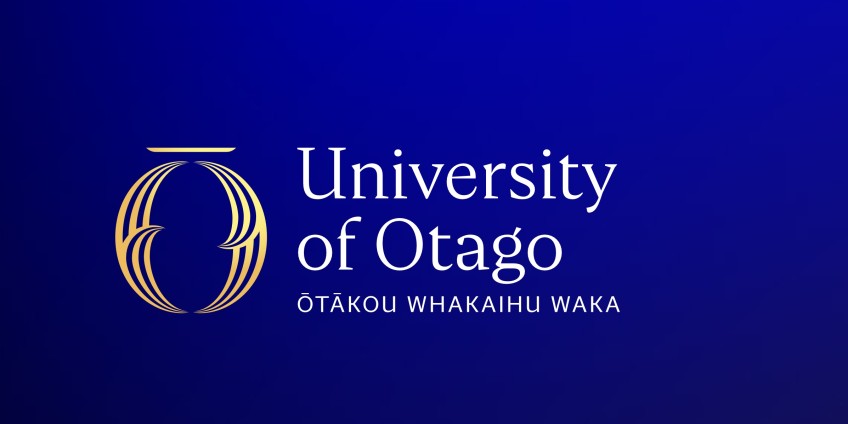 University of Otago pushes on with pricey rebrand
---
Dunedin's university has made the controversial call to move forward with a million-dollar-plus rebrand even as it reduces teaching staff numbers.
It is the first major identity shake-up for the University of Otago in its 154-year history.
The rebrand will see its name remain, while a new te reo Māori name and tohu, or symbol, is introduced to create a fresh brand.
But, the traditional coats of arms will not be pushed to the side just yet, after community consultation showed an appetite for honouring tradition while embracing the new.
In a written statement to media this afternoon after the decision was made at a meeting earlier today, Chancellor Stephen Higgs says the desire for change was balanced against the current financial situation of the university.
Marketing will not shift until at least May next year with changes expected to be rolled out over 12 months at a cost of $1.3 million spread over two financial years.
Mr Higgs says cost was one of the subjects of a robust, healthy debate by the University Council over several meetings before the decision was made.
"We are confident that, despite alternative views, some strongly held, this decision is in the best interests of the university. The results of the consultation were, of course, a key factor in our decision."
The university undertook an extensive consultation process with its community, and more then 9,000 students, staff, and alumni completed a survey on the proposal.
Almost three quarters of those surveyed supported the proposed brand as reflecting the university's future direction, and more than two-thirds supported both the English and te reo Māori version initially proposed.
"We have listened to the submissions from that consultation – there is strong support for this change," Mr Higgs says.
"We are continuing Otago's proud history, as New Zealand's first university, of continuing to dare to lead the way."
Changes to the initial proposal have been made, especially in relation to the plan to mostly ditch the traditional coat of arms, gifted to the universoty in 1948 but informally in use since 1870.
"Our heritage and our future are both key elements to our future success. Therefore, our present coat of arms and a newly-created stylised version of our coat of arms will continue to be used in a wide variety of situations.
"We believe the new brand reflects the shared view of Council, and the vast majority of our community, of the importance of our relationship with mana whenua and our goal to be Te Tiriti-led. It reflects both the university today and our shared vision for the future, outlined in Vision 2040."
Vision 2040 is a new strategic direction that comes after a 2022 report into culture at the university flagged many significant issues, particularly around racism.
So, what are the changes and what do they mean? Here's what the university has to say on that:
While the name University of Otago will remain, the current te reo name will change from Te Whare Wānanga o Otāgo, to Ōtākou Whakaihu Waka – a metaphor meaning A Place of Many Firsts.

The new tohu draws inspiration from Ōtākou channel, in Otago Harbour, which brings water, kai and life to and from the region – just as the university brings and shares knowledge across Aotearoa New Zealand. It emphasises the importance of relationships, reciprocity and the transmission of knowledge between generations.

The brand will be supported by a te reo Māori version used in spaces, communications or campaigns which directly celebrate or promote kaupapa Māori.

The present coat of arms will continue to be used in a range of applications. In addition, a stylised version of the coat of arms has also been designed to be used in international marketing and alumni communications to reflect the university's history.
Main image: A fresh new brand for an old institution - The University of Otago agrees on logo change to reflect mana whenua and Te Tiriti.


---