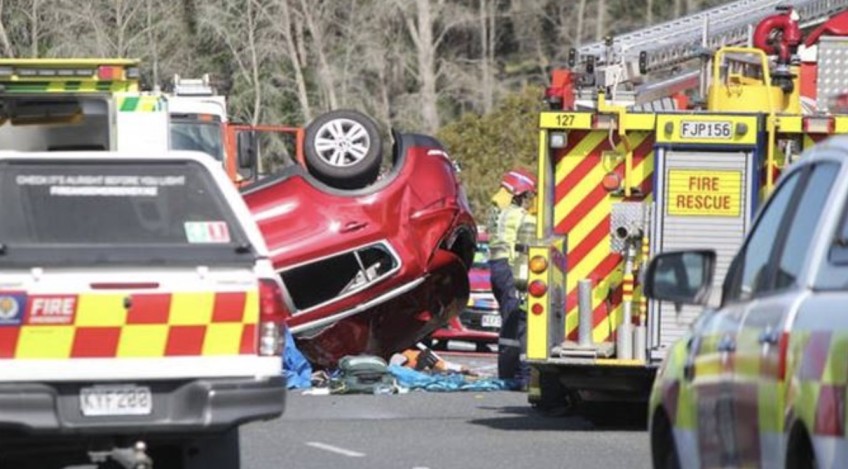 Time for rental car companies to be accountable for their drivers
---
Analysis.
If ever there was time to be honest about the problems being caused by the inexperienced use of rental cars in the Southern Lakes, that time is now. Today.
Today a Requiem Mass will celebrate the life of Noelene Tait, the local 84-year-old musician who was killed in a collision with a rental car last Tuesday. Police say they believe the rental car crossed the centre line of Frankton Road. A 29 year old tourist appears in court on Monday.

However, it is not the drivers of these rental cars that is the fundamental cause of this problem. It is the companies that rent the vehicles to inexperienced drivers, who often have no real desire to drive on our difficult and unfamiliar roads. Some are downright scared driving here knowing their skills are not up to the task.
But the current mass market tourist numbers game approach to the rental car market virtually equates to "would you like a rental car with that?" Just as a customer would be asked if they wanted fries with a hamburger.
The trouble is that this is the same as handing a loaded gun to someone who knows nothing about the use of guns. In fact, it is worse. People understand the danger of guns world-wide, but there is general complacency about the danger of cars. Everybody assumes it "won't happen to them" or that technology will save them.
Driver licensing standards are different all over the world, as are the standards and processes for getting a driving licence. Some of our visitors here don't speak a word of English and therefore can't understand road signs and even instructions from a rental car company on road safety. Many are jet lagged and stressed from untold hours of international travel.

Everyone who lives here sees accidents or near accidents every day. We need to talk about this. We need to be honest about this.
The Government is keen to promote national statistics that don't tell our local story. And this is not racist. This is not about ignoring the bad driving by many locals – even though often that is the result of frustration with rental car drivers who clearly don't know what they are doing.
Crux is calling on Mayor Jim Boult to confront the rental car companies with the reality of this situation and make sure they take responsibility. It may even be that they are legally if not criminally liable. There is no doubt that they are morally and ethically liable.
GO Rentals is the only company that so far has taken positive and effective steps to address the problem
Mayor Boult, with his tourism and business experience, has the power to make a difference.
Please sign our petition today – in this case it is really is a numbers game. The more people that sign – the more effect this initiative will have. Government won't act, but Mayor Boult is local and accountable. Crux believes he is capable of effective and immediate action.
It is literally a matter of life and death.

Main Image credit: Jonty Hare.


---