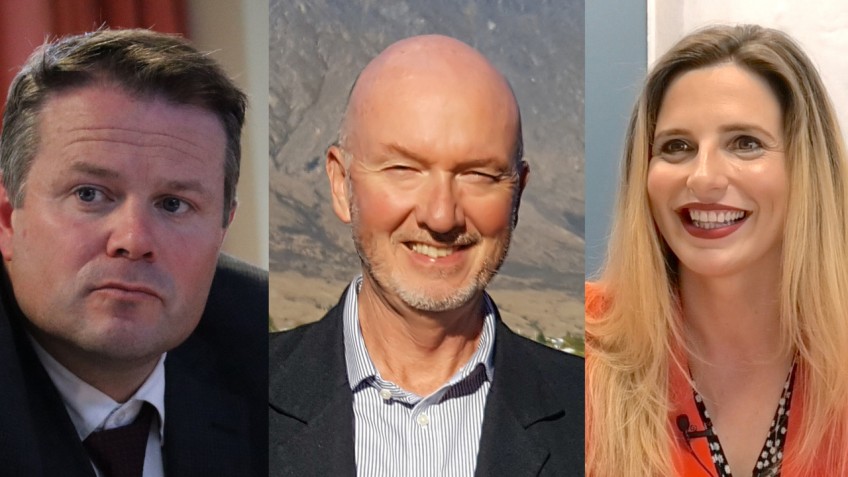 Three QLDC mayoral candidates – ranked by launch
---
Editorial
A launch can say a lot about a candidate. It shows their style, their allegiances and how media savvy they are. So, here's the Crux scorecard on the three candidates who have launched so far – in order of their announcements.
Jon Mitchell, April 12
Going early and first. Media release to all media at the same time. Smart and guaranteed to produce strong media coverage – but also not without risk. Very good media release with strong and clear policies. Policies were not cookie-cutter or predictable, going strong on QLDC transparency and procurement. Accessible for phone interview. Strong follow up on social media with dedicated Facebook page. Assertive but polite in post launch media contact. Carrying some baggage from being a former Labour candidate – not a popular facet with National supporters.
Media and launch score – 7/10
Olivia Wensley, May 26.
Strong second on the launch timeline. Nice video and media release to all media at the same time. Available for media interviews before official launch date – subject to embargo. Sophisticated move showing high level of media understanding. Clear policies around economic diversification and with potential to appeal to both the liberal and business ends of the community. Wānaka awareness strong. Good connections with a wide range of local interests. Good Facebook page and logo/branding.
Media and launch score 8/10
Glyn Lewers, June 2
Mr Lewers announced today but made an early error in giving his story to the Mountain Scene/ODT ahead of other media. He also denied intentions to stand for mayor when contacted by Crux a couple of weeks ago. Made a half-recovery with Crux by being chatty on the phone earlier this morning – but questions have already been raised over his decision to favour one media channel over another. No Facebook campaign page that we can find. Not a good start.
Media and launch score 4/10


---